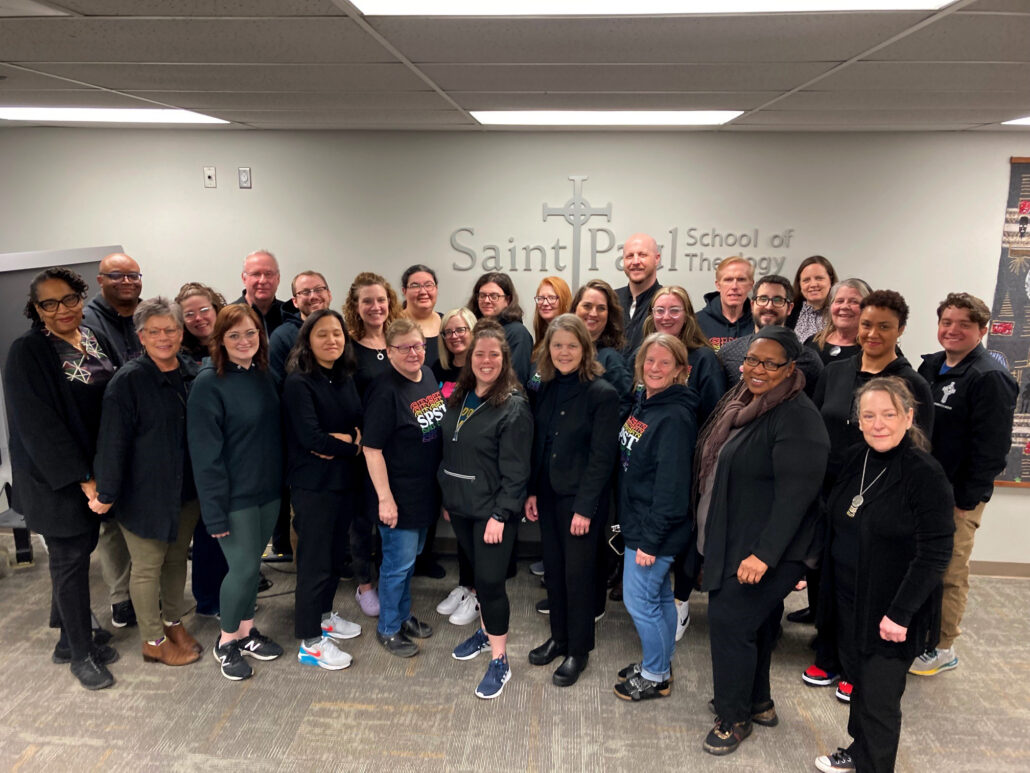 Seminary Students Address Challenges Facing Women in Church & Society
"The challenges women face, although there have been improvements, are relatively the same as they have been for centuries."
That's the observation of one student in the Women, Society and Church Studies concentration at Saint Paul School of Theology. Available to students in the Master of Divinity and Master of Christian Ministry programs, the specialization prepares ministers of all genders to address matters involving women and girls in the church and in the world. 
Under the guidance of Professor of Theology Dr. Kristen E. Kvam, the program promotes research and reflection of issues facing women and historical developments of women's movements. Students discuss writings that represent a feminist or womanist school of thought and interpret those texts through a feminist or womanist hermaneutic or epistemology. 
A Feminist Approach to Theology
The specialization "has helped me become more aware of women in the world," the student continues. 
"It has given me a broader understanding of God, the Bible, women in ministry, social issues in general and it has it given me a new understanding of how I might personally develop and impact women's issues."
Students learn to recognize how many institutions, traditions and practices are still male-oriented and male-dominated. One manifestation of this is the fact that women do not receive equal pay for similar or equal work. Another is the continuing practice of certain denominations that still do not support, promote or ordain women. This is due in part to the masculine focus of biblical interpretations.
The student also points to the prevalence of domestic violence in our society and in the church, and how the church has done very little in response. Some male pastors tell their female parishioners who have experienced domestic violence that "suffering" is a part of the Christian life. Survivors are told that they must endure abusive treatment because the male is still considered the head of household. Women of color must contend with the added burden of racism and other cultural biases, in addition to the ones experienced in the context of ministry.
Specialization Curriculum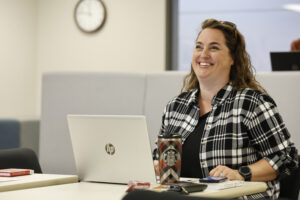 The Women, Society and Church Studies concentration is available to students pursuing a Master of Divinity or Master of Christian Ministry. 
Students will complete a portfolio that demonstrates their theological learning over the course of the program. The porftolio includes work from courses as well as extracurricular activities. Items may include essays, research papers and class projects. Students may also include work such as sermons, liturgies, essays, reflections and extracurricular projects that address issues facing women. 
The curriculum includes 9 credit hours in which Women, Society and the Church are the primary focus and another 6 hours that offer a supportive lens to key issues addressed by the specialization. Coursework may include feminist perspectives on Old and New Testament passages, such as the Wisdom literature and the epistles of the Apostle Paul. Readings may delve into such subjects as women's spiritual development, womanist perspectives on the Black Church in America and ways in which Christian traditions have been used to uphold patriarchy. 
The Women, Society and Church Studies concentration is an excellent opportunity for students looking to focus their ministry on issues affecting women and girls. If you are interested in pursuing theological education, we encourage you to apply online for one of our Master's programs. 
If you have any questions about our admissions process, give us a call at 913-253-5084 or send an email to .