Student Services & Accommodations
A variety of groups on Saint Paul's campuses contribute to student services that focus on the physical, social, and emotional aspects of life. These services promote healthy and balanced choices in all areas: in mind, body, spirit, and community.
Disability Accommodations
Students seeking disability accommodations should contact the Disability Services Administrator. These offices maintain the forms necessary to begin the seminary student accommodation process. This includes forms for the medical documentation of disabilities, which is required before any accommodation can be considered.
Accommodations for students on both campuses are handled by the Associate Dean of Students Affairs.
Section 504 Disability Accommodations Student Handout
Counseling
Information is available concerning counseling resources for Saint Paul students and their families, and a counseling subsidy is provided. For those seeking effective and affordable counseling, a list of agencies and individual practitioners with approved credentials is available. For additional information, contact the Associate Dean of Student Affairs.
For information about
Student Services, contact: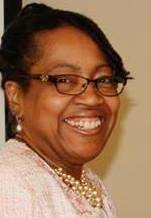 Rev. Margaretta Smith Narcisse
Associate Dean of Students Affairs
margaretta.narcisse@spst.edu
913-253-5097
---