Leaving a Legacy through planned giving…
The Saint Paul John Wesley Society was established to recognize and thank donors, alums and friends who have made a commitment to Saint Paul School of Theology through their will or estate plan, a trust, a gift annuity, a life insurance policy, or another deferred gift. Your planned gift represents an expression of confidence in Saint Paul and your deeply held beliefs and cherished values. This will be your lasting legacy, expressing the fulfillment of your hopes and dreams through Saint Paul.
Making a planned gift is a wonderful way to show your support and appreciation for Saint Paul and its mission while achieving your own personal, financial, estate-planning, and philanthropic goals. With smart planning, you may actually increase the size of your estate and/or reduce the tax burden on your heirs. Just as important, you will know that you have made a meaningful contribution to Saint Paul.
Please contact Dr. Jay Simmons, Vice President for Institutional Advancement, at 913-253-5010 or for more information.
There are many ways that you can make a planned gift for Saint Paul.  These include bequests, life insurance, gift annuities, donor advised funds, and other deferred gifts.  Our strategic giving partners will help you determine the best way to remember Saint Paul with a planned gift.
STRATEGIC GIVING PARTNERS
Greater Kansas City Community Foundation
http://gkccf.org/  (Click here for our detailed profile)
"We have found making gifts from our foundation managed by the Greater Kansas City Community Foundation to support Saint Paul is a very convenient method for us. This allows us to direct donations to Saint Paul now so we can see our gifts working andthen as directed after our death. We have enjoyed connecting with the many students that we have supported over the years. It is such a joy to see them graduate and then go out and change the world!"

---

Missouri United Methodist Foundation
"Saint Paul School of Theology gave me new life. It is my seminary," explains Reverend Cleo Kottwitz when asked why he set up a Charitable Gift Annuity benefiting the school that nurtured his professional development. That sense of gratitude is combined with a life-long devotion to the ministry of Missouri's rural churches.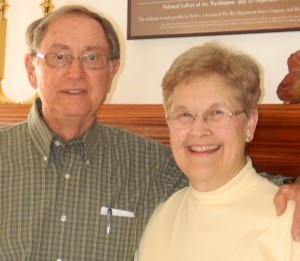 Cleo Kottwitz and Judy Parsons
"We need trained, committed leadership to strengthen rural churches," states Kottwitz, echoing a passion he has held since growing up on a farm near Bland, Missouri. He took the lead in the effort to establish a Chair for Town & Country Ministries at Saint Paul. Representatives from nine annual conferences formed a steering committee chaired by Cleo and worked closely with Saint Paul staff to raise funds and host an annual Town and Country Consultation. Cleo recalls, "It was one of the most significant things I've been involved with in ministry – probably the most significant – a lot of blood, sweat, and tears."
In 1992 the Chair in Town & Country Ministry was established. The Kottwitz gift annuity provides fixed payments to Cleo for life and will also add to the endowment. "I had heard about the gift annuity for years, and I appreciate how it works. It makes a difference for the long-range and also has tax advantages," said Kottwitz.
---
Kansas Methodist Foundation
https://kansasmethodistfoundation.org/
---
Oklahoma Methodist Foundation
---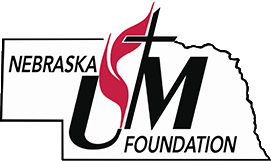 Nebraska United Methodist Foundation
---

The Methodist Foundation for Arkansas