Kansas Campus
Library Room C134 
Phone: 913-253-5036
Email:
Summer Hours
Monday – Thursday 9:00 a.m. to 4:30 p.m.
Friday - Sunday Closed
Regular Semester Hours
Monday – Tuesday 8:00 a.m. to 9:00 p.m.
Wednesday – Thursday 8:00 a.m. to 5:00 p.m.
Friday - Sunday Closed 
Holiday Breaks - Library Closed
December 19, 2022 - January 2, 2023
January 18, 2023
April 6 -7, 2023
June 19, 2023
---
Research and Instruction Assistance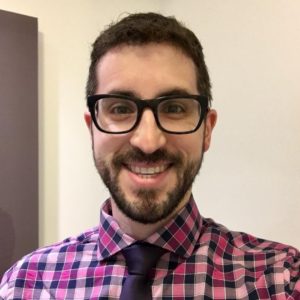 Richard Liantonio
Library Coordinator
913 253-5036 or
Oklahoma Campus
Dulaney-Browne Library
Phone: 405-208-5068
Hours
Located on the Dulaney-Browne website
---
Research and Instruction Assistance



Lee Webb, Librarian
405-208-5163 or
Chat or schedule an appointment at https://libguides.okcu.edu/spst
---
---
Saint Paul School of Theology provides information resources, reference services, instruction in research methods, and study facilities in support of the teaching and learning goals of its MDiv, MA, and DMIN programs, currently offered through two unique campus collaborations with Church of the Resurrection in the Greater Kansas City area and Oklahoma City University in Oklahoma City, Oklahoma. The primary constituents of library services are the students, faculty, and staff of Saint Paul. Secondary constituents are alumni and lay and professional ministers in need of resources for ongoing church work. Reference services, instruction, and collection development are provided through the employment of qualified personnel in both locations, and expanded access to facilities and collections beyond those owned by Saint Paul School of Theology is provided through use and borrowing agreements with other libraries.
---
Access to ATLA database for Saint Paul Alums. Contact the library at 913-253-5036 for login information.
Sign up for a free Grammarly account
Using your SPST email address, you can get a subscription to the grammar, spelling, and style AI writing aid at no cost to you. It gives suggestions as you write across a number of applications.