Kansas Campus
Library Room C134 
Phone: 913-253-5036
Email: splib@spst.edu
Regular Semester Hours
Monday – Tuesday 8:00 a.m. to 9:00 p.m.
Wednesday – Thursday 8:00 a.m. to 5:00 p.m.
Friday - Sunday Closed 
Holiday Breaks - Library Closed
December 19, 2022 - January 2, 2023
January 18, 2023
April 6 -7, 2023
June 19, 2023
---
Research and Instruction Assistance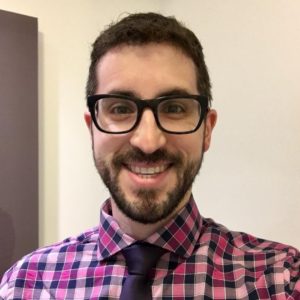 Richard Liantonio
Library Coordinator
913 253-5036 or richard.liantonio@spst.edu
Oklahoma Campus
Dulaney-Browne Library
Phone: 405-208-5068
Hours
Located on the Dulaney-Browne website
---
Research and Instruction Assistance



Lee Webb, Librarian
405-208-5163 or lee.webb@spst.edu
Chat or schedule an appointment at https://libguides.okcu.edu/spst
---
---
Saint Paul School of Theology provides information resources, reference services, instruction in research methods, and study facilities in support of the teaching and learning goals of its MDiv, MA, and DMIN programs, currently offered through two unique campus collaborations with Church of the Resurrection in the Greater Kansas City area and Oklahoma City University in Oklahoma City, Oklahoma. The primary constituents of library services are the students, faculty, and staff of Saint Paul. Secondary constituents are alumni and lay and professional ministers in need of resources for ongoing church work. Reference services, instruction, and collection development are provided through the employment of qualified personnel in both locations, and expanded access to facilities and collections beyond those owned by Saint Paul School of Theology is provided through use and borrowing agreements with other libraries.
---
EbscoHost is a powerful online reference system. This is where you will find the ATLA Religion Database with ATLASerials PLUS (ATLAS PLUS), providing access to journal articles, book reviews, and collections of essays in all fields of religion. In addition, EBSCOhost provides access to various academic databases and to multidisciplinary eBook titles found in the MOBIUS catalog.
Widely recognized as the flagship of American biblical scholarship, includes in-depth contributions from distinguished authors around the world, representing Protestant, Catholic, Jewish, and Muslim traditions.
Ebook Central provides access to eBooks purchased for Saint Paul students as well as eBooks from trusted publishers in all academic subject areas along with powerful research tools. You can search directly on the Ebook Central webpage or in the KC-Towers catalog to find eBooks available to Saint Paul students.
A personal account is required to download books and chapters, annotate and use the bookshelf. An account is not required to search and read online. When you get to the Ebook Central homepage, click Sign In on the right side of the menu bar to create a personal account.
Published by Abingdon Press, Ministry Matters has resources on the topics of preach, teach, worship, reach, and lead. The resources include electronic copies of commentaries from Abingdon Press such as New Interpreter's Bible, Abingdon Old Testament Commentaries, Abingdon New Testament Commentaries, and Believer's Church Biblical Commentary.
This collection contains the eight Oxford Encyclopedias of the Bible, The Oxford Dictionary of the Christian Church, and The Concise Oxford Dictionary of World Religions.
Project Muse provides access to commentaries in the Hermeneia series from Augsburg-Fortress Press and some additional eBooks on religion, history, and politics.
Slavery in America and the World: History, Culture & Law 
This database from HeinOnline provides access to full-text periodicals on proslavery and anti-slavery and proceedings from the 19th century; slavery statutes from the United States and individual states; judicial cases from the US and England, from the 17th to the 20th centuries; and eBooks about slavery from the University of North Carolina Press.
---
Access to ATLA database for Saint Paul Alums. Contact the library at 913-253-5036 for login information.
Sign up for a free Grammarly account
Using your SPST email address, you can get a subscription to the grammar, spelling, and style AI writing aid at no cost to you. It gives suggestions as you write across a number of applications.