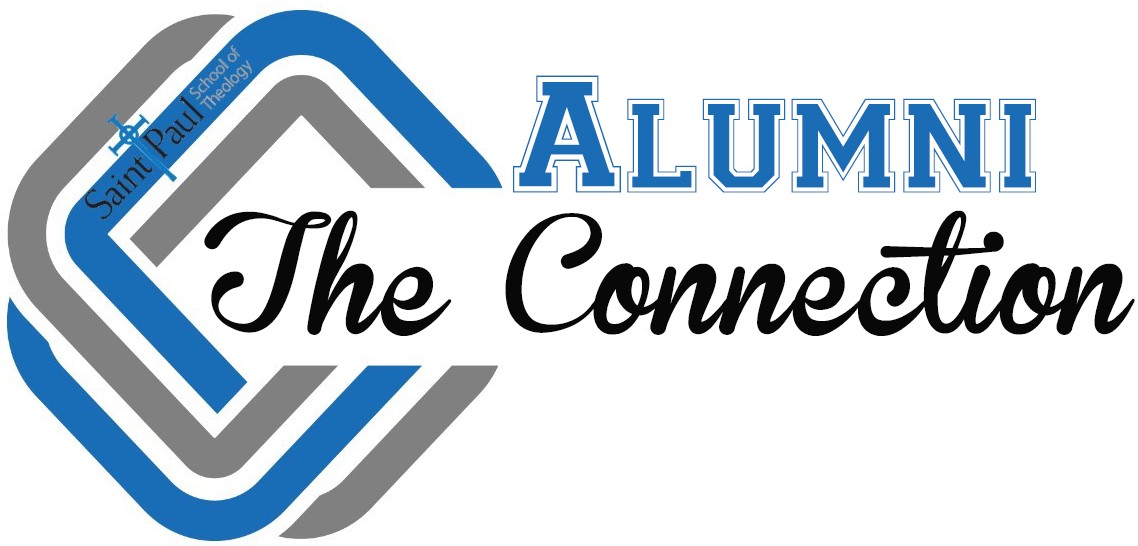 Discounted Audit Fees are available to alums to audit a course. You can view current course schedules on the Office of the Registrar page. To start the Course Auditor Application process, click the button below.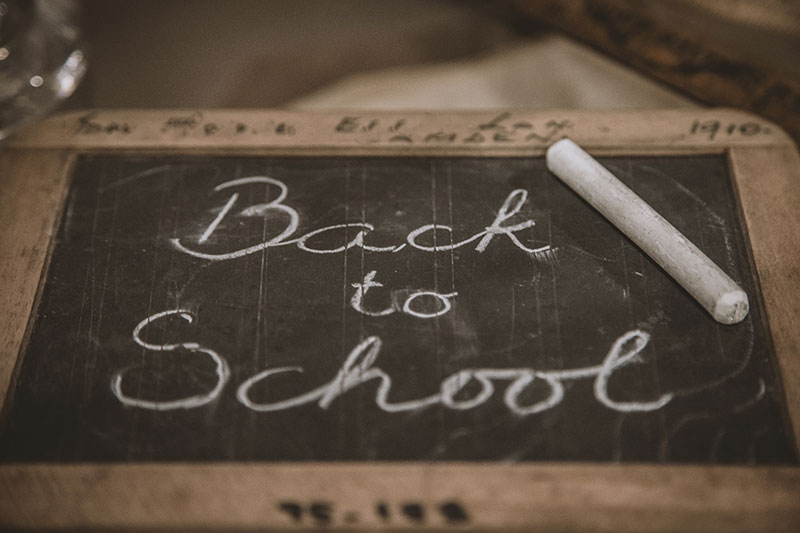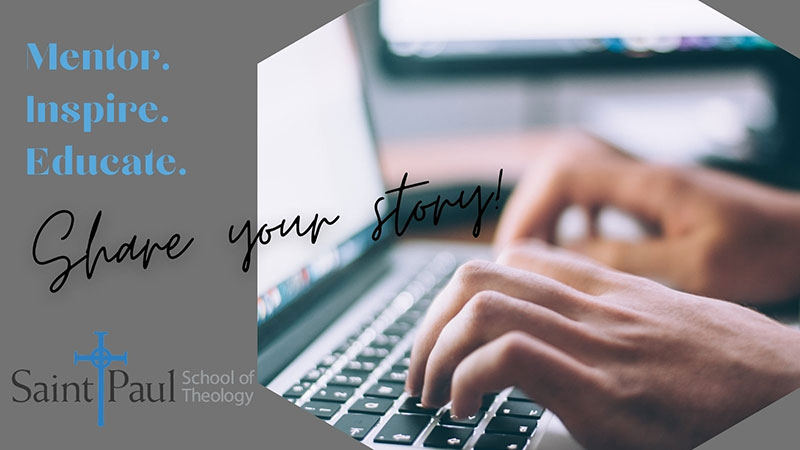 We invite Saint Paul students, donors, friends, and alumni to share their stories of growth, perseverance, blessings, and accomplishment to serve as a constant reminder that Saint Paul School of Theology is more than a classroom.
Your generous donations as alumni powerfully propel Saint Paul School of Theology forward, reducing student expenses, enhancing our teaching and learning environments, and supporting our mission.
Every dollar makes a difference!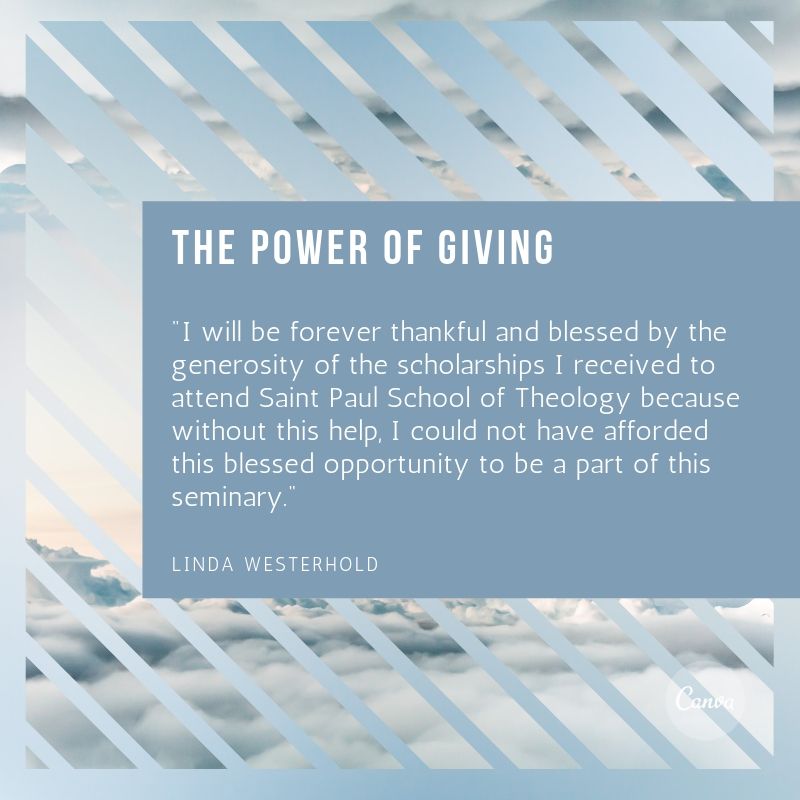 Have you moved? Changed email addresses? Update your contact information so we don't lose touch.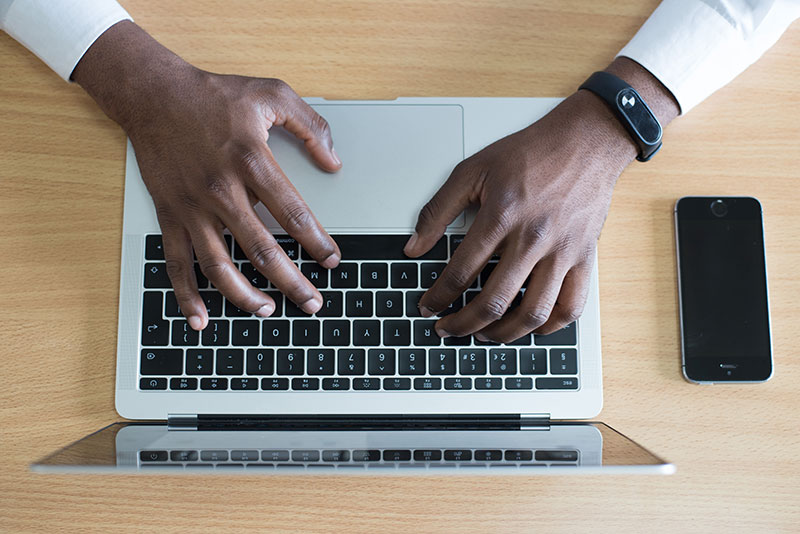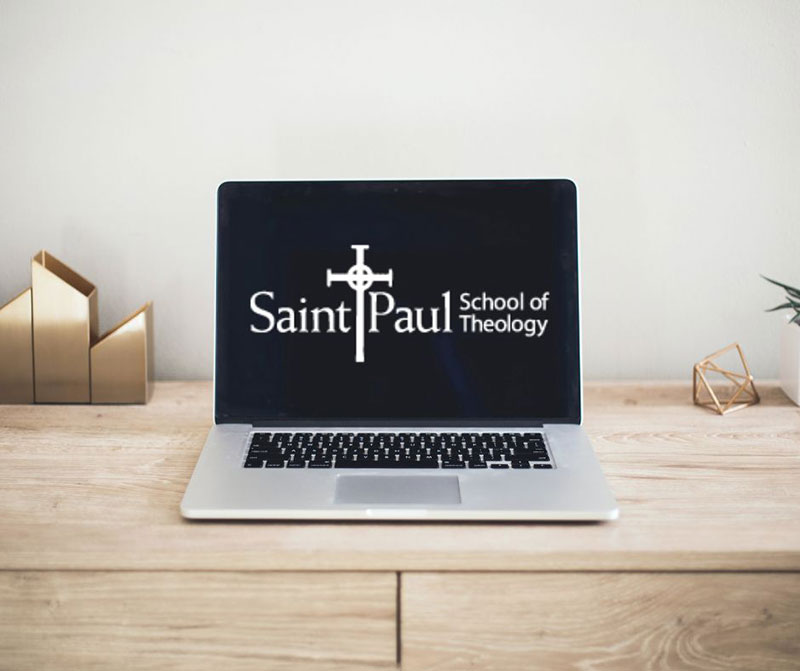 Do you know someone who has an interest in attending seminary?
View details and register for upcoming events.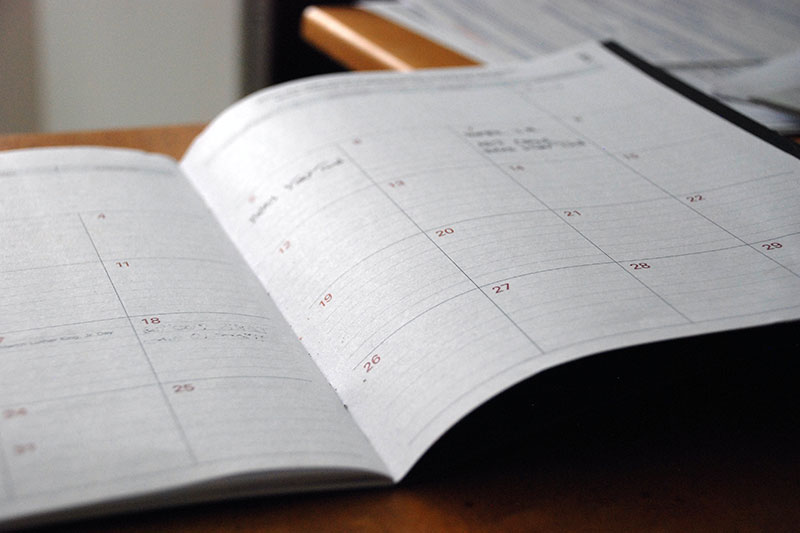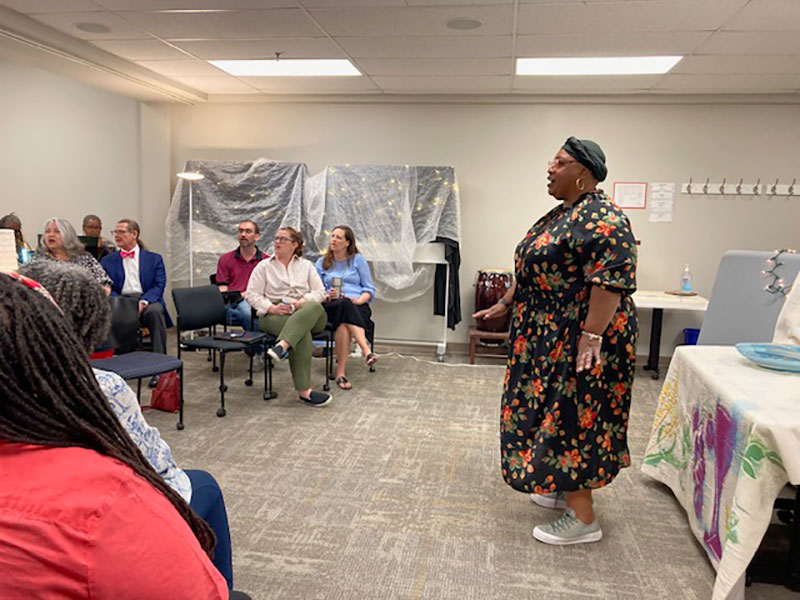 Join us for our weekly chapel services and spiritual formation.
Interested in preaching at Saint Paul Chapel, contact our chapel coordinators.
Signup for Saint Paul Emails
Subscribe to Saint Paul emails to stay up to date on all seminary news and events.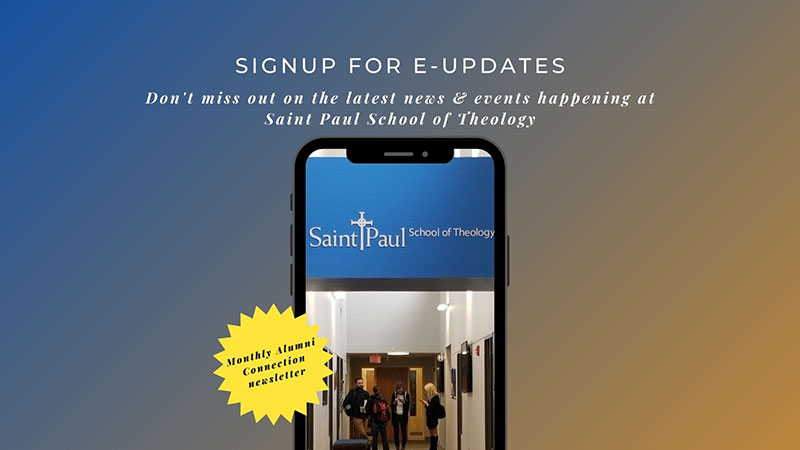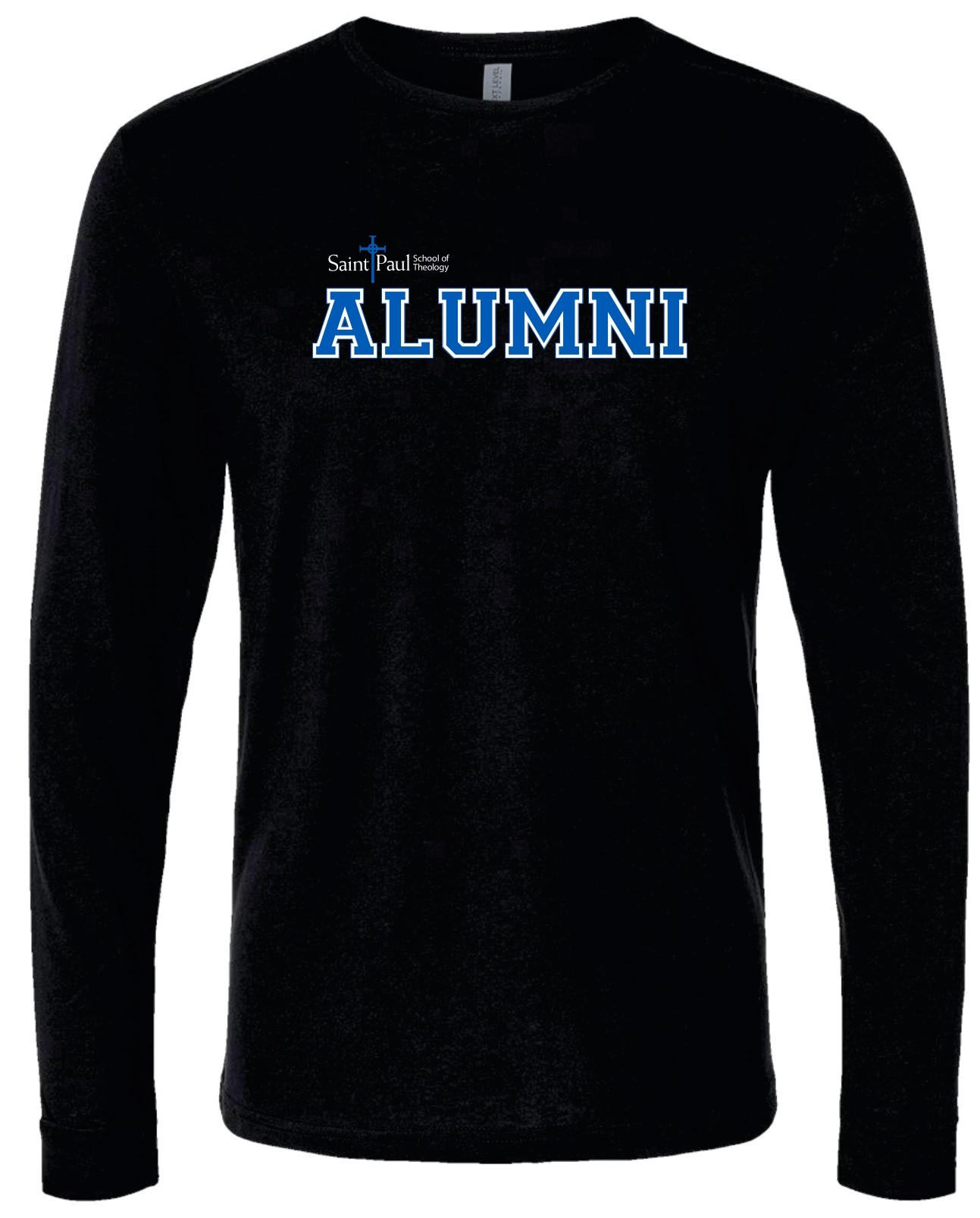 Update your wardrobe with the latest SPST fashions.
Distinguished Graduate Award
Nominate an Alum for the Distinguished Graduate Award.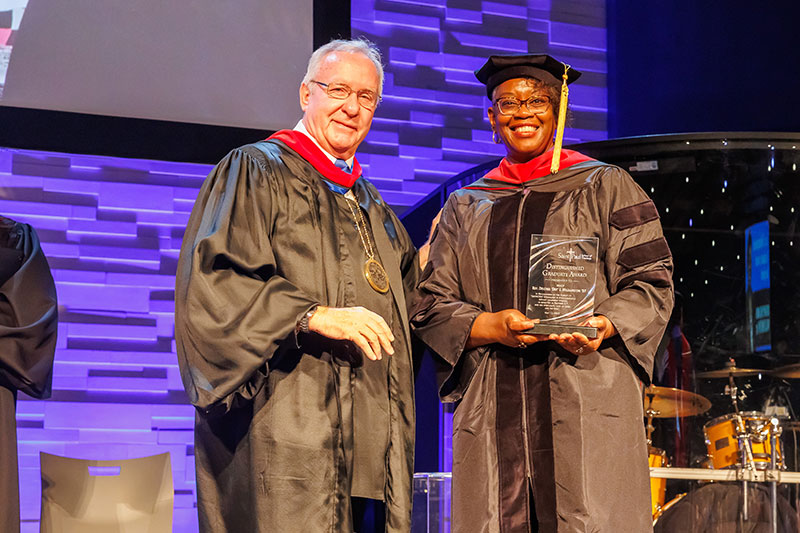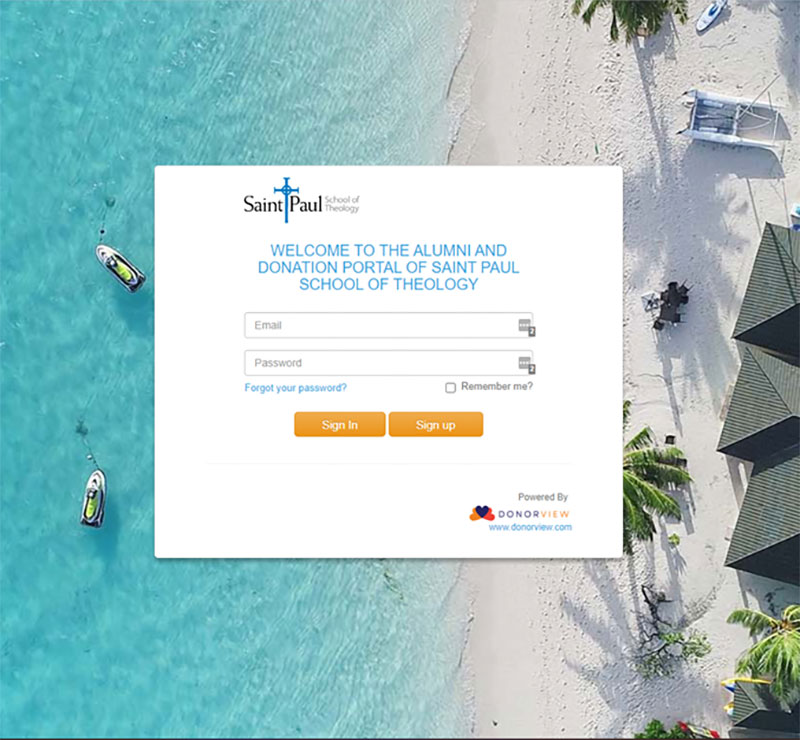 Create an account or log in to make a donation, register for events, update your information, sign up to receive emails and text messages, and more.
Members of the Saint Paul Community who have done remarkable work in ministry and the mission of SPST.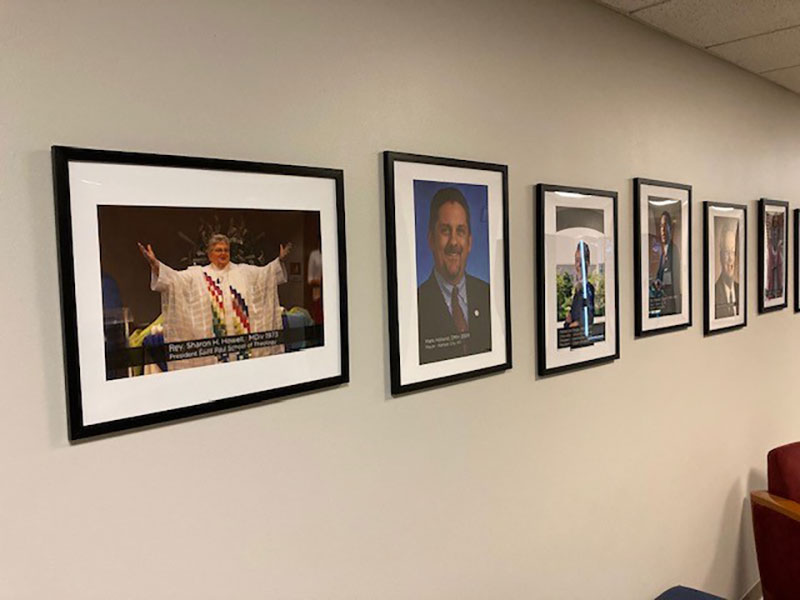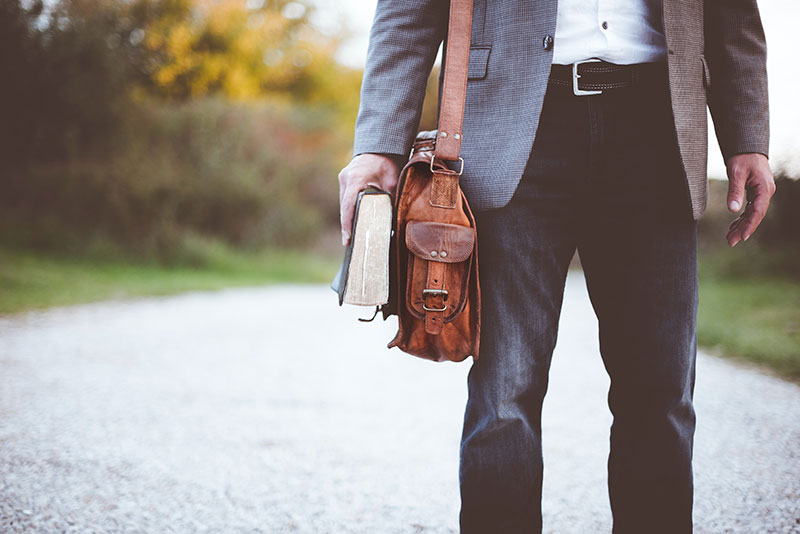 Looking for a new career path? Or would you like to reach out to the Saint Paul Community about your organization's job openings?