United Methodist Course of Study School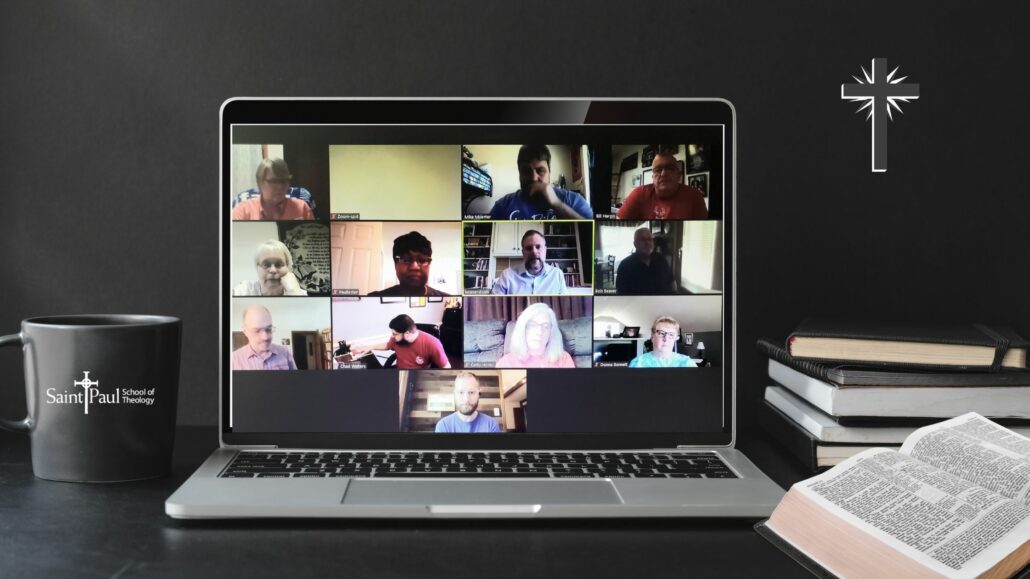 The UMC Course of Study (COS) School is a five-year continuing education program designed for Licensed Local Pastors, those who are certified for ordained ministry, or those who are under appointment in the United Methodist Church. The program (https://www.gbhem.org/clergy/licensing-course-of-study/)  was developed by the General Board of Higher Education and Ministry (GBHEM) and is administered by approved seminaries such as Saint Paul School of Theology.
---
UMC Course of Study School at

Saint Paul School of Theology
Our UMC Course of Study School prepares pastoral leaders for local church ministry. This school is designed to be a year-round learning experience ​and is learning intensive. Within our program, foundational and functional classes are taught, exposing students to both theory and application. Additionally, our Course of Study School offers all 20 courses three times a year.
Upon completion of registration, students will receive book lists and assignments, or pre-work, that is to be completed by the given deadline. Students who do not submit the work by the given deadline will receive grade deductions.
Students interested in the Saint Paul UMC Course of Study School should note that the​ General Board of Higher Education and Ministry (GBHEM) requires certain prerequisites to be taken and passed prior to enrollment in COS courses. COS 121 Bible I Introduction and COS 122 Theological Heritage Introduction must be taken and passed before any other courses maybe taken.
COS Curriculum Course # Comparison Checklist
Information on Upcoming COS Session Graduation:  2020 and 2021 and 2022 Graduation information coming soon.  Tentative date is tbd due to Covid-19. 
Contact Us
Our mailing and physical address is:
Saint Paul School of Theology - COS
13720 Roe Ave, Bldg C, Leawood, KS 66224