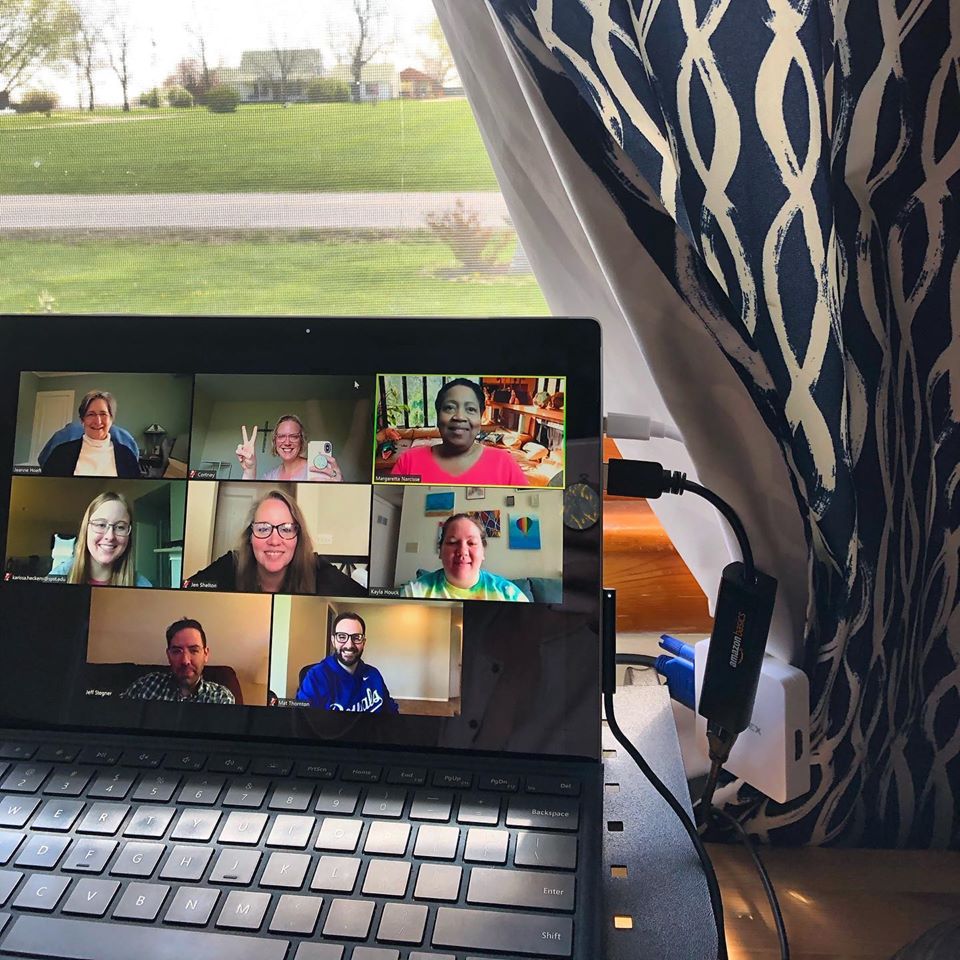 Students, Faculty Continue Theology Classes Online Thanks to Zoom
Challenging times have a way of getting us out of our comfort zones to explore new ways of doing holy work.
During the COVID-19 pandemic, students and faculty at Saint Paul School of Theology continue to participate in seminary courses, thanks to Zoom. That includes students enrolled in face-to-face classes, which have temporarily moved online to comply with social distancing requirements. 
Zoom has long been a key component of all classrooms on our Kansas and Oklahoma campuses. Students are able to see, hear and speak with instructors and classmates when they are unable to attend in person. Guest speakers can communicate with our classes from anywhere in the world.
It's just one part of Saint Paul's commitment to integrating digital technology throughout our curriculum. Online and hybrid courses make seminary more accessible, and even more Master's courses will be available online starting in Fall 2020.
Even in the midst of a global pandemic, students and faculty remain engaged in creative discussions and offering spiritual care to one another. The Saint Paul family recently came together for a Zoom chapel service during Holy Week. Many students are also continuing their own ministries online during a time of social distancing. 
Digital technology empowers emerging spiritual leaders to reach people throughout our global community. It's just one more way for us to minister to those who are suffering physically, emotionally and spiritually during unsettled times.
If you have questions about how Saint Paul is responding to the novel coronavirus, give us a call at 913-253-5000.
If you are interested in applying for admission, please fill out our online application or contact our admissions office at admiss@spst.edu or 913-253-5084.