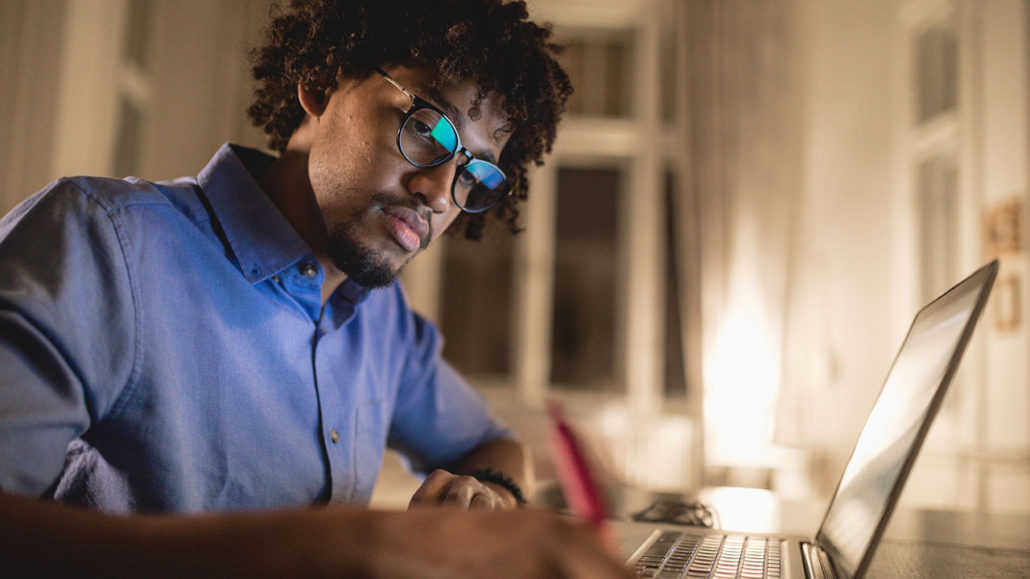 Saint Paul Increases Online Theology Courses for Master's Students
In the midst of troubled times, it is easy to feel overwhelmed by the immense need for physical, emotional and spiritual healing. 
God calls on us to respond to that need by delivering messages of love, peace and hope. 
Saint Paul School of Theology is pleased to announce the expansion of online course offerings for all of our master's degree programs. It is more important than ever to make seminary education more accessible to those preparing for careers in ministry. 
The Fall application deadline has been extended to June 1, 2020. 
Our master's degree programs will prepare you for innovative ministry and service to your church, your community and the world. You will gain real-world knowledge with dedicated guidance from experienced professors and faith leaders. 
Through online courses, our faculty create a vibrant, interactive learning environment that also saves you time and mileage. 
Online courses are available at no extra cost — tuition per credit hour is the same whether you take a class in person, online or in hybrid format. We also encourage you to explore hybrid learning opportunities that combine online and classroom instruction. 
Saint Paul offers three master's degrees to equip you with the experience and knowledge you will need for effective ministry.
Master of Divinity (79 credit hours):

Meet the requirements for ordination as you prepare for spiritual leadership, both inside and outside of the church. The

MDiv program

offers three specializations: Evangelism; Wesleyan Studies; and Women, Society and Church Studies.

Master of Arts in Christian Ministry (38 credit hours):

Explore the social context of your ministry as you prepare for lay and ordained leadership. The

MACM degree

also lets you meet the requirements for ordination as a

deacon in the United Methodist Church

. Specializations include Deacon Ministries, and Prophetic Witness and Service. 

Master of Arts in Theological Studies (49 credit hours):

Take the next step on your journey toward doctoral study, or strengthen the religious foundation for your life in any vocation.

MATS students

develop critical self-awareness and a deeper understanding of the traditions of Christianity. 
Are you discerning a call to pursue seminary study? Apply online before June 1 for fall admission to Saint Paul. 
If you have questions, please send an email to admiss@spst.edu or call us at 913-725-8289.