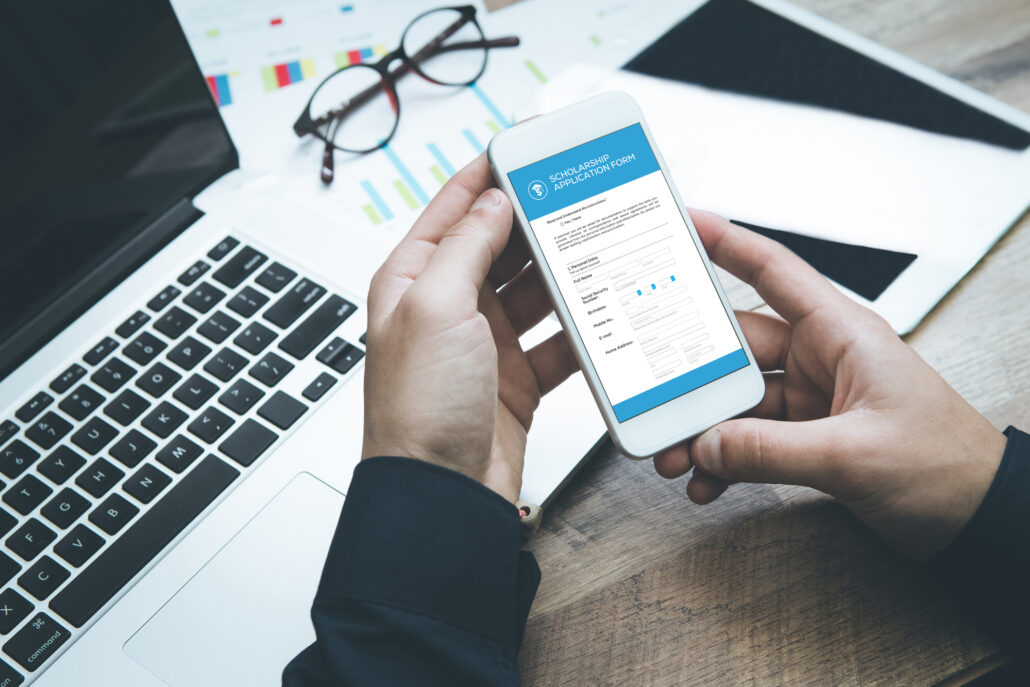 Scholarships & Financial Aid Help to Make Seminary Affordable
For those discerning God's call to a life in ministry, obtaining a seminary degree is a major milestone on the way to answering that call.
Saint Paul School of Theology remains committed to providing an affordable seminary education for future faith leaders from all walks of life. Every admitted degree-seeking student receives our Each One, Reach One Scholarship, which covers 50% of tuition.
For those wondering how to pay for the remaining seminary costs, there are many sources of potential funding available. These include additional scholarships from Saint Paul, the United Methodist Church, other faith-based organizations, and secular sources. 
Dr. Michelle Hatcher, Registrar, and Director of Financial Aid says United Methodist funding opportunities may come from a combination of church support, state foundations, and annual conference assistance. For non-United Methodist students, Dr. Hatcher says the most common challenge is finding graduate funding for seminarians that does not have to be repaid. There are scholarships for various higher education degrees, but the numbers drop considerably for graduate seminary students.
To help you navigate your options, we've put together a summary of potential scholarship opportunities. Dr. Hatcher points out that application deadlines can sometimes be a concern for incoming students, so pay attention to when you need to apply in order to receive the funding for which you qualify. 
Presidential Fellows Program
Every applicant to Saint Paul is automatically considered for scholarship eligibility. Once admitted, you will also receive notification of scholarships available to you.
The Presidential Fellows Scholarship, which returns in 2024, is a full-time tuition scholarship for master's students entering Saint Paul in the fall semester. It is offered in partnership with The Church of the Resurrection and the Oklahoma United Methodist Foundation. The Fellows program helps prepare future church leadership for innovative, creative ministry. Honorees receive three years of funding, which covers the cost of tuition, seminary books, and educational fees. 
Eligible students must either be a certified candidate in the United Methodist Church or must intend to enter the candidacy process. Other requirements are as follows: 
Apply and receive admission to a master's program with the intention of enrolling full time, which is at least 9 credit hours per semester.

Submit the

Fellows Application

.

Complete an interview with the Resurrection or Oklahoma Foundation Selection Committee. 

Submit three letters of recommendation (Resurrection only).
Other Saint Paul Scholarships
In addition to the Fellows program, Saint Paul offers other scholarships to help defray the cost of seminary.
General Scholarships for entering master's students offer various levels of funding. 

Named Endowed Scholarships are available to students who meet the donor's specified requirements. 

Endowed End-of-Year Awards recognize excellence in designated areas of study or outstanding contributions to the Saint Paul community. These are awarded at the end of the academic year and applied toward tuition for a future semester.
Outside Scholarships
Outside sources of scholarships include the United Methodist Church, other denominations and religious organizations, and secular funding sources. Hatcher points out that scholarship eligibility may be based on various criteria such as church or denomination membership, gender, ethnic background, and other characteristics.
Within the United Methodist Church, the General Board of Higher Education Ministry (GBHEM) offers various forms of financial aid to United Methodist students. Awards include general scholarships for those pursuing graduate degrees including seminary education. Other opportunities include Ministry as a Career Scholarships for students answering the call to serve in a ministry role and/or those enrolling in seminary. The GBHEM also offers awards for African American and Native American students.
The United Methodist Higher Education Foundation funds scholarships for students attending a higher education institution affiliated with the United Methodist Church, which includes Saint Paul. Awards are available for graduate and undergraduate students. The UM Dollars for Scholars program provides matching support of up to $4,000 from the student's church, the Higher Education Foundation, participating schools, or UMC foundations. Other Foundation opportunities include the following: 
General named endowed scholarships with criteria specified by individual donors

A $5,000 award for HBCU students

The Chaplain Samuel Grover Powell Scholarship for students preparing for chaplaincy in any branch of the U.S. military

The Holly Elliott and Laurel Glass Scholarship for students who are deaf, deafened, deaf-blind, or hard of hearing
Students who are affiliated with denominations other than United Methodist are encouraged to check with their local church and denominational leadership for scholarship opportunities. The website seminaryscholarships.org also provides a searchable database of faith-based scholarships, including those offered through the Presbyterian, Episcopal, Lutheran, and other denominations. 
Dr. Hatcher also recommends searching several secular sources for scholarships available to graduate students, as well as awards for women, ethnic minorities, and other demographics.
Students who receive outside scholarships can notify Saint Paul by submitting the Outside Scholarship Notification Form. The deadline to receive credit toward tuition is July 1 for the fall semester and December 1 for the spring.
If you have questions about paying for seminary or what scholarships and financial aid may be available to you, please contact us at . You may also call our Financial Aid office at 913-253-5050.