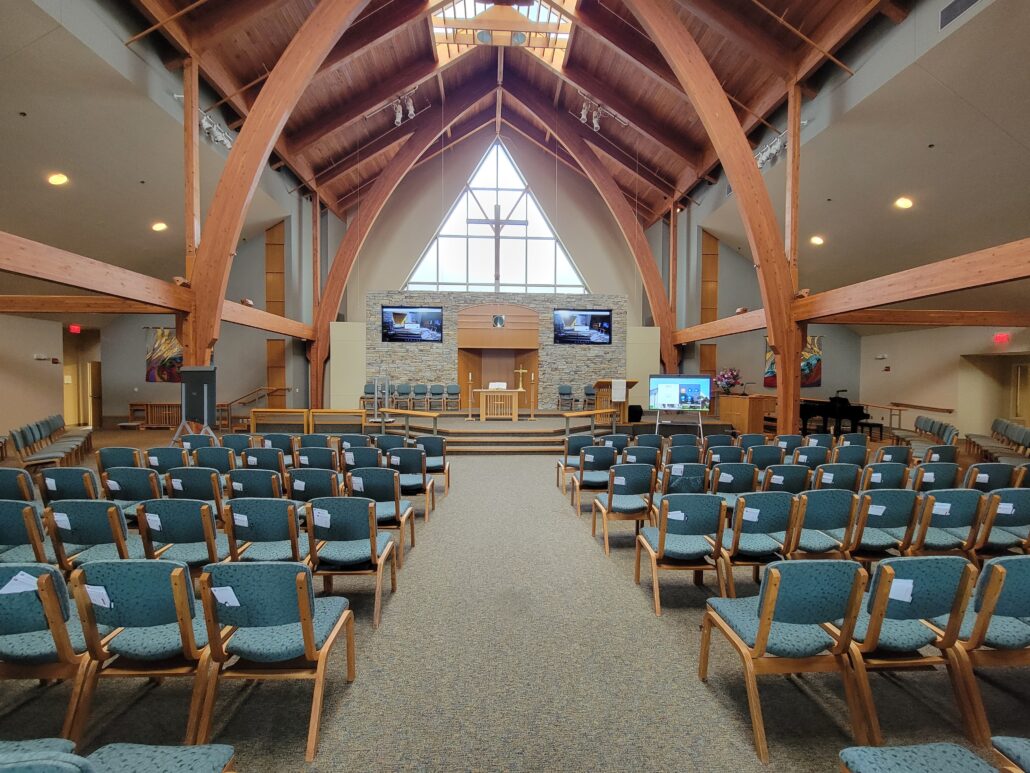 The origins of "chapel" are interesting, to say the least.  Do you know the origin story?
"Chapel" came to describe a space for worship that is part of a larger church or set aside for special services in the early 13th century. 
Some say the word chapel, which means "little cape" in Latin, refers to the sanctuary in France where the relic of St. Martin of Tours' cape was kept. Legend had it that while serving Rome as a soldier deployed in Gaul, Martin, also known as Martin the Merciful, cut his military coat in half to share it with a beggar. That night, Martin had a dream that Christ was wearing the half-cloak. The half that Martin kept became a relic of the church and his little cape was housed in a small, set aside space and became a "chapel" or little space for worship. 
The word chapel spread into most European languages and became a term for places of worship other than those of the established church. 
"Chapel" is also where we get the word "chaplain" from—to describe the ministry of folks who serve in hospitals, hospices, schools, and the military as pastors to communities beyond centralized spaces for worship.
In other words, a chapel is much more than a building we go to for worship. At Saint Paul School of Theology, a community of worship in Kansas, Oklahoma, and around the world, we create a chapel space together every time we, through the power of the Holy Spirit, assemble to praise God, share joys and concerns, break bread, and exhort one another to continue in ministry.
Saint Paul School of Theology meets you where you are by offering our weekly chapel service on campus and on Zoom, Mondays at 11 am CT. All are welcome!