Saint Paul Fellows: February Deadline for Full Tuition and Fellowship
Seminary Fellows Program Eliminates Student Loan Debt for Future Pastors
Leawood, Kan. and Oklahoma City, Okla.— Saint Paul School of Theology, one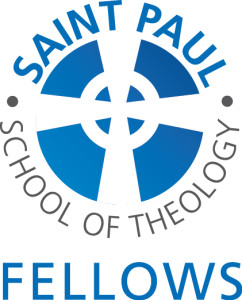 seminary in two locations: Oklahoma City University and Church of the Resurrection in Leawood, KS will expand its groundbreaking full tuition and fellowship program  The three-year Fellows program offers candidates called to full-time ministry the opportunity to obtain a master of divinity degree and gain real-life pastoral experience without incurring student loan debt, Saint Paul President H. Sharon Howell announced.
"Saint Paul is thrilled to be able to grow this one-of-a-kind fellowship program for students seeking a career in full-time ministry," Howell said. "The average seminary student graduates with $45,000 in student loan debt. The opportunity for future church leaders to graduate free of seminary debt and begin serving is a tremendous gift made possible only through the generosity and vision of Saint Paul supporters, United Methodist Conferences, benefactors and donors."
"We are looking for seminarians with a desire to serve an ever-changing church in a broken and hurting world. Whether it is serving on staff at the largest United Methodist congregation in the country or assuming pastoral duties in a rural or urban church setting in Oklahoma, Missouri, Nebraska or Kansas, the Saint Paul Fellows will receive intentional practical experience combined with rigorous scholarship and will have an active clergy mentor who works with them during their time in seminary," Howell said.
The application deadline for prospective students interested in the Saint Paul Fellows Program is Feb. 1, 2016. Finalists will be invited for on-site interviews following application review and acceptance. More details on the Fellows program and a link to the application can be found at https://www.spst.edu/fellows/.
About Saint Paul School of Theology
Established in 1958, Saint Paul School of Theology is a United Methodist seminary with groundbreaking collaborations with UM Church of the Resurrection, the largest United Methodist church in the United States and Oklahoma City University, an award-winning United Methodist university. While students and faculty are predominately United Methodist, over 20 denominations are represented in the seminary community each year. Saint Paul offers Master of Arts (Theological Studies), Master of Arts in Christian Ministry, Master of Divinity and Doctor of Ministry. Saint Paul is accredited by the Association of Theological Schools in the United States and Canada (ATS), as well as The Higher Learning Commission of the North Central Association of Colleges and Schools (NCA). The seminary is also approved by the University Senate of The United Methodist Church. Learn more at https://www.spst.edu.
Media Contact:
(913)253-5000