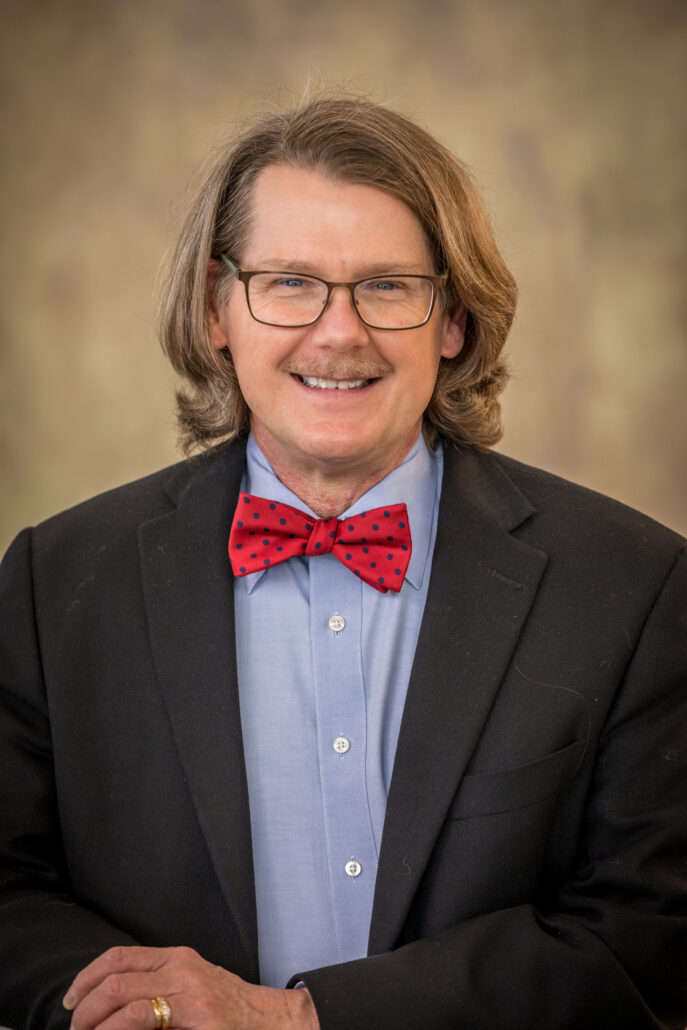 Simmons Appointed Next President of Saint Paul
The Board of Trustees at Saint Paul School of Theology is pleased to announce the appointment of Dr. Jay Simmons as the new president effective January 2, 2024. The board finds Dr. Simmons to have the depth of strategic planning, accreditation acumen, and capital campaign leadership necessary to move Saint Paul into its next phase.
Dr. Jay Simmons currently serves as Vice President for Institutional Advancement at Saint Paul School of Theology. In that capacity, he oversees marketing, recruiting, communications, and fundraising for Saint Paul.
A 1985 Phi Beta Kappa graduate of Birmingham-Southern College, he began graduate study in political science at the University of Georgia before leaving graduate school and returning to Birmingham to work in the private sector.  He resumed his ties to 'Southern in 1987, joining the staff of the Dean's Office at Birmingham-Southern in that year. He also returned to graduate work in political science, studying at the University of Alabama in Tuscaloosa, where he completed his masters in 1991 and his doctorate in 1996 while serving as the Assistant Dean at Birmingham-Southern.
For the past twenty-five years, Simmons has served as a dean, an academic vice president, or a president, almost all of which has been in service to Methodist-affiliated educational institutions.
In 1996, he accepted an appointment as Dean of Liberal Arts at Cuyahoga Community College in Cleveland, Ohio, where he remained for two years prior to being named Vice President for Academic Affairs and Dean at LaGrange College in LaGrange, Georgia.  Simmons left Georgia in 2008 to accept an appointment as president of Iowa Wesleyan College. Over the next five years, he concluded a $35 million comprehensive campaign. He next assumed duties as president of Simpson College in Indianola, Iowa, where he served until June 2020.
During his time as president at Simpson, the College successfully raised more than $30 million for the annual fund, the endowment, and capital projects.
Simmons is a past president of the National Association of the Schools and Colleges of the United Methodist Church (NASCUMC), the presidents' association of United Methodist colleges and universities. During the current extended quadrennium, Simmons serves as chair of the Commission on Institutional Review, the accrediting arm for United Methodist-affiliated colleges and universities.
***
Educating tomorrow's leaders by offering on-campus, online, and hybrid learning courses at a FLEXible schedule, Saint Paul School of Theology is a seminary serving a diverse community committed to the formation of leaders for innovative, creative ministry. Grounded in the academic study of faith and ministry, theology is practiced in a traditional classroom and in a contextual curriculum featuring Ministry Collaboration Groups, Practicums, Spiritual Formation Retreats, and Seminars. Students learn from dedicated faculty, experienced pastors, and community leaders about best ministry practices leaving our graduates with the tools and first-hand experience necessary to meet the needs of a changing world.