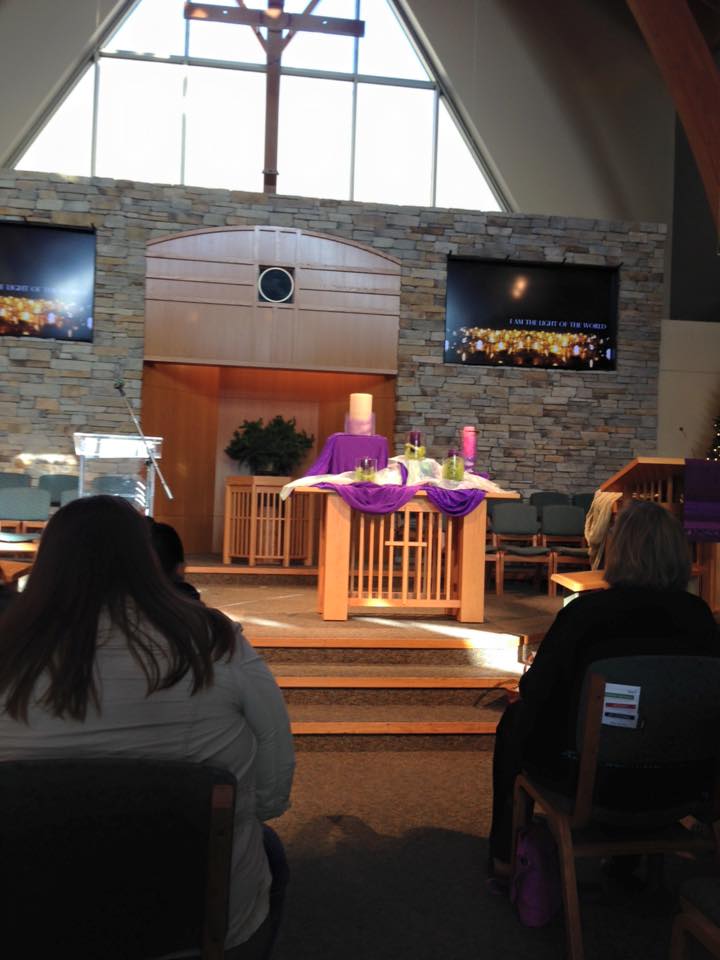 Saint Paul School of Theology Prepares for Wave of Pastoral Retirements
More pastors will retire in next decade than candidates in school, creating unprecedented need and opportunity for young clergy.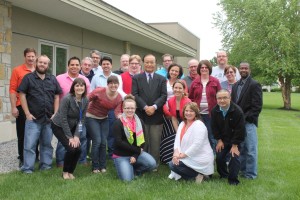 Leawood, Kan. and Oklahoma City, Okla.– Saint Paul School of Theology is responding to the coming "tsunami" of clergy retirements with full-ride scholarships, a fast-tracked master's program and a new hands-on, collaborative curriculum.
"The graying of the United Methodist Church's clergy ranks is an issue of utmost importance to Saint Paul," Saint Paul President H. Sharon Howell said. "More than half of our ordained pastors are over the age of 55. There is an unprecedented demand for young clergy in our congregations."
The expected exodus of pastors into retirement, however, creates an opportunity for the church and its United Methodist seminaries to identify and train a new generation of clergy.
"The church is part of an ever-changing world. We know there are creative, servant-oriented candidates for ordained ministry in our churches and communities," Howell said. "We just want to make sure those candidates understand that seminary education can be affordable, flexible and transformational."
Read more about opportunities for young clergy in this 2015 report from the Lewis Center for Church Leadership.

Expanded Fellows Program
Central to Saint Paul's outreach effort is the expansion of its groundbreaking full tuition and fellowship program in 2016. The three-year Fellows program offers candidates called to full-time ministry the opportunity to obtain a master of divinity degree and gain real-life pastoral experience without incurring student loan debt.
"The average seminary student graduates with $45,000 in student loan debt.The opportunity for future church leaders to graduate free of seminary debt and begin serving is a tremendous gift made possible only through the generosity and vision of Saint Paul supporters, United Methodist Conferences, benefactors and donors," Howell said.
The application deadline for prospective students interested in the Saint Paul Fellows Program is Feb. 1, 2016. Finalists will be invited for on-site interviews following application review and acceptance.
Find out more details on the Fellows program and a link to the application here.
New 3+3 Program
Saint Paul School of Theology is helping students move more quickly into full-time ordained ministry by launching an innovative 3+3 theological studies undergraduate-graduate program in partnership with Kansas Wesleyan University. Leaders of both institutions signed a Memorandum of Understanding in 2015, creating a first of its kind fast-track program between a United Methodist seminary and United Methodist university.
Under the 3+3 program, Kansas Wesleyan students would condense the four-year course of study for a Christian Ministry major into three years, followed by the completion of the Saint Paul School of Theology three-year Master of Divinity degree. The program allows students to prepare for entry into the ministry and ordination in six years rather than seven, enabling them to earn both a B.A. and M.Div. degree.
"Saint Paul is thrilled to collaborate with Kansas Wesleyan University in this bold and unique approach designed to save time and money for students who are called to serve," Howell said.
Read more about the 3+3 program in this report.
New Curriculum Saves Students Time and Money
Saint Paul School of Theology continues to innovate its all-new curriculum centered around spiritual formation and practical collaboration with its partner churches, including United Methodist Church of the Resurrection in Leawood, Kan.
The new curriculum requires fewer hours to complete and includes spiritual formation retreats, hands-on experience in a church setting and ministry collaboration groups led by experienced clergy.
Read more about the seminary's new collaborative curriculum here.
"We are Saint Paul"
Saint Paul School of Theology students are called from every walk of life and circumstance. Our graduates include a U.S. Congressman, a former Kansas City Chiefs football player, a man wrongfully imprisoned for two decades, corporate leaders and stay-at-home moms. The common denominator among Saint Paul students is a desire to serve an ever-changing church in a broken and hurting world.
"Whether it is serving on staff at the largest United Methodist congregation in the country or assuming pastoral duties in a rural or urban church setting in Oklahoma, Missouri, Nebraska or Kansas, Saint Paul students will receive intentional practical experience combined with rigorous scholarship and small group reflection during their time in seminary," Howell said.
If you'd like to see yourself at Saint Paul, click here.
About Saint Paul School of Theology
Established in 1958, Saint Paul School of Theology is a United Methodist seminary with groundbreaking collaborations with UM Church of the Resurrection, the largest United Methodist church in the United States and Oklahoma City University, an award-winning United Methodist university. While students and faculty are predominately United Methodist, over 20 denominations are represented in the seminary community each year. Saint Paul offers Master of Arts (Theological Studies), Master of Arts in Christian Ministry, Master of Divinity and Doctor of Ministry. Saint Paul is accredited by the Association of Theological Schools in the United States and Canada (ATS), as well as The Higher Learning Commission of the North Central Association of Colleges and Schools (NCA). The seminary is also approved by the University Senate of The United Methodist Church. Learn more at https://www.spst.edu.