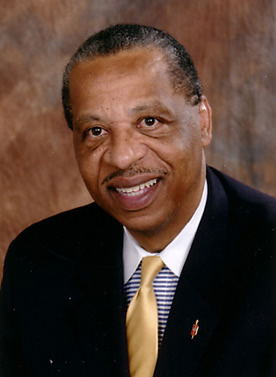 Saint Paul Offers Grateful Farewell to Bishop Hayes
Oklahoma City, OK – Saint Paul School of Theology announces the departure of Bishop Robert E. Hayes, Jr. as Bishop-in-Residence effective August 9, 2022.
Bishop Hayes is a retired Bishop in the United Methodist Church who served the Oklahoma Conference and was instrumental in the expansion of Saint Paul School of Theology to Oklahoma City. Bishop Hayes has been serving as Bishop-in-Residence since his retirement in 2017. This fall marks the completion of the termed appointment to the position.
In 2015, Bishop Hayes received the Saint Paul School of Theology President's Award for his work in cultivating the dream of a United Methodist seminary in Oklahoma City and making Saint Paul at Oklahoma City University a reality.
Saint Paul School of Theology continues to celebrate Bishop Hayes for his numerous contributions to the academic and spiritual development of our institution. We are profoundly grateful for his service to and with us.
"All of us at Saint Paul appreciate the contributions Bishop Hayes has made to Saint Paul and to our students through his tenure as our Bishop-in-Residence.  His presence has enhanced our efforts to promote theological education," said Saint Paul President Rev. Neil Blair.
For more information on Saint Paul School of Theology faculty, courses, and admissions, call 913-253-5000 or email .