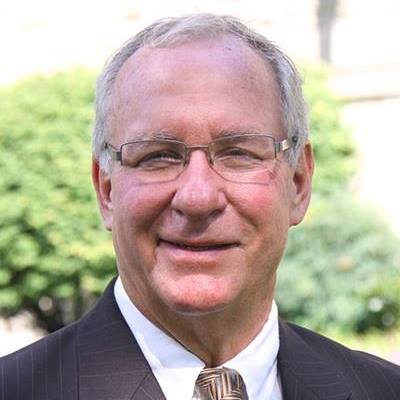 Rev. Neil Blair will retire as President of Saint Paul
Dear Community of Saint Paul School of Theology,
Over recent weeks President Blair consulted and conversed with the Board of Trustees leadership to discuss his contract and exit plan as president in order to spend more time with his
beautiful family. We are so pleased with President Blair's careful and grace-filled process regarding a transition to a new president for our Seminary. President Blair will retire as president of Saint Paul School of Theology on December 31, 2023 with a six-month sabbatical following. This timeframe provides ample time for the Saint Paul community to thoughtfully seek a new president.
During President Blair's leadership, Saint Paul has overcome incredible challenges. We now are an institution with outstanding executive leadership, faculty, and staff. Our fundraising supports current financial needs, and we established favor with our accreditation agencies. As we transition presidential leadership over the next two years, we also will begin to develop Saint Paul School of Theology's next strategic plan. Please continue to offer your service, partnerships, support, and prayers as we vest in this mission driven journey. Your faithful actions are noticed and deeply appreciated.
With Christ's love,
Saint Paul School of Theology Board of Trustees, Executive Committee
Amy Hogan, Chair
Sharon Cleaver, Vice Chair
Andy Bryan, Secretary
Arden Borgen, Member At-Large
Lee Myane, Academic Committee, Chair
Dana Aldridge, Governance Committee, Chair
Linda Shipman, Resource Committee, Chair
Tex Sample, Strategic Planning and Evaluation Committee, Chair