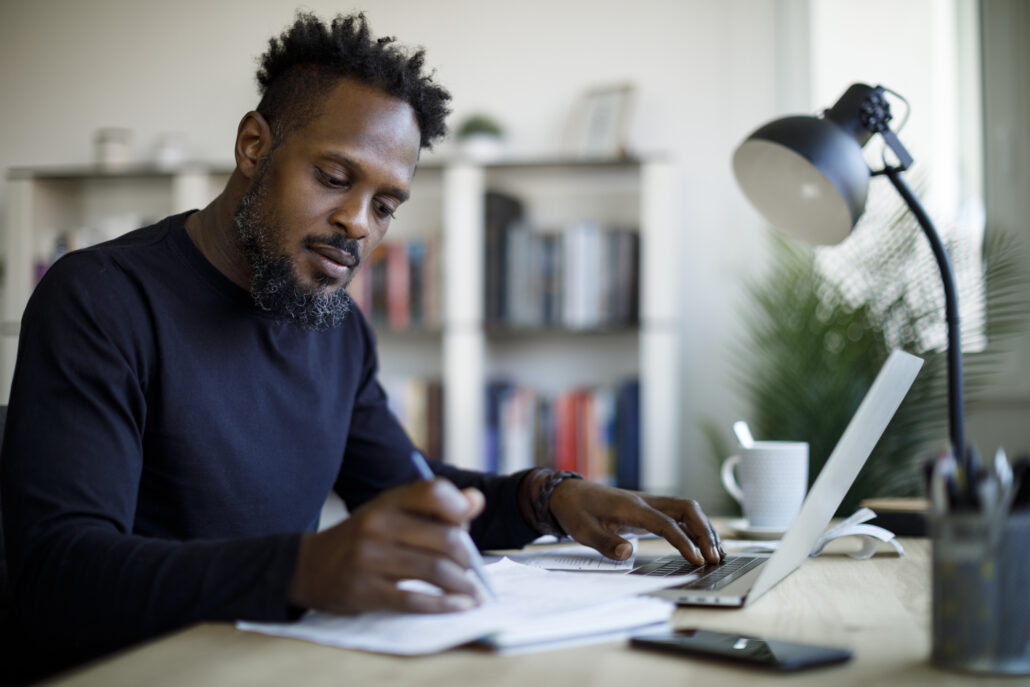 MA in Theological Studies Advances Research, Creativity and Faith
God's call to meet the needs of our changing world can take many different forms.
Some are called to a life of ministry as a pastor, deacon or other role within a church. Others fulfill their purpose outside the church by serving as a chaplain, or by working toward a more just and peaceful society. 
Yet another path involves advancing faith-based knowledge through scholarly research and creative work. Saint Paul School of Theology prepares those who are called to academic service through our Master of Arts in Theological Studies. The program is intentionally designed for students who plan to enter a doctoral program, as well as those looking to complete research for other purposes. 
The MATS program culminates in an interdisciplinary capstone project, which takes the form of a Thesis or Creative Project. A Thesis is an academic paper focusing on the student's chosen research area. A Creative Project may include an artistic work, program design or other medium of expression alongside a written thesis. The capstone project gives students a firm grounding in theology that lays a foundation for future academic work. 
Preparing Students for Further Study
As with our other masters degree programs, the MATS prepares students for innovative, creative ministry in their chosen research area. 
Students work with their professors to gain experience evaluating and explaining theological scholarship, including at least one historically marginalized perspective. Students build confidence communicating the findings of their research and their contributions to their area of expertise. The curriculum also includes advanced courses in Biblical, historical and theological studies in Christianity. 
Theological Studies Curriculum
MATS students work with faculty and ministry practitioners who are dedicated to academic and spiritual development. The program includes 38 credit hours, or the equivalent of two years' worth of full-time study. 
During their first academic year, students complete required coursework in Bible, theology and history. The second year includes electives related to the student's chosen area of study, in preparation for the Thesis or Creative Work and Thesis. 
In the Thesis, the student will present a research question and explain its significance to advancing our knowledge. All claims will be supported with in-depth analysis and evaluation of significant scholarship. The student will acknowledge the limitations of their research and identify the implications of their findings. 
Admission to the MATS Program
Students wishing to enter the MATS program must complete our online application for admission to Saint Paul School of Theology. All prospective students must also show proof of a Bachelor's degree, and international students must demonstrate English proficiency. 
If you have questions about our degree programs or the admissions process, send an email to or call us at 913-253-5084.