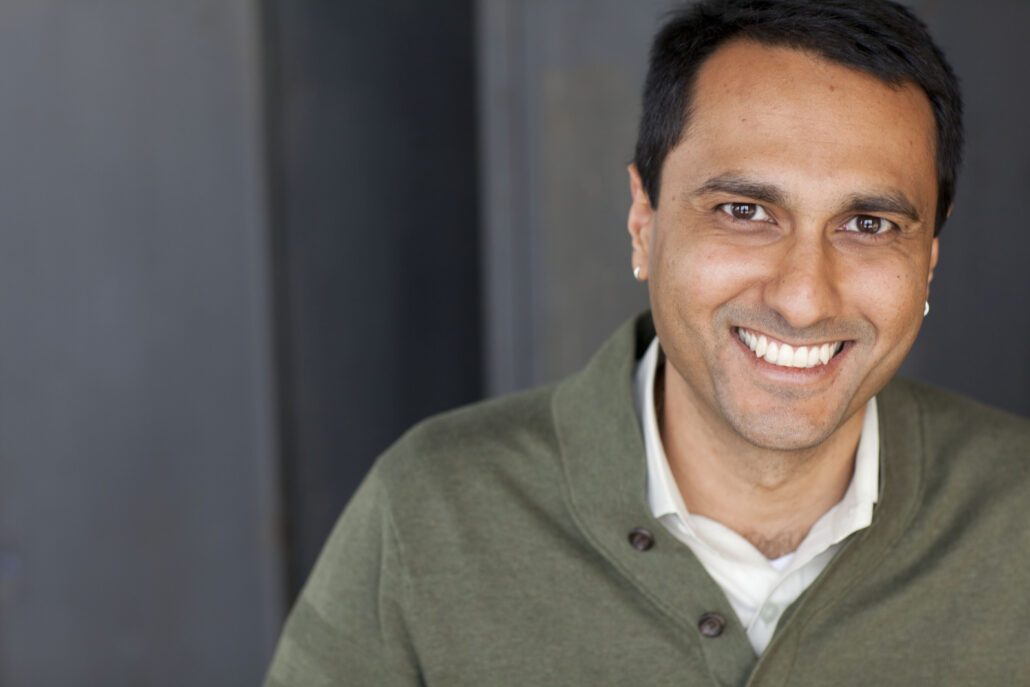 Lecturer Patel Shares Skills for Faith Leaders
Will America become a nightmare or a dream?
And what is the role of faith leaders in determining the answer?
Dr. Eboo Patel will lead an online session on this critical issue during this year's Harrington Lecture at Saint Paul School of Theology. The lecture takes place Tuesday, September 21 at 6 p.m. Central time. Participants can register for free to receive a Zoom link.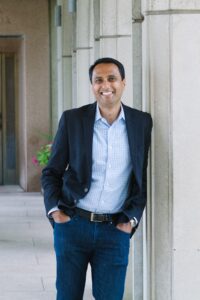 The founder and president of Interfaith Youth Core, Dr. Patel seeks to help faith leaders develop the knowledge and skills they need to build an America where people of all identities can thrive. His forthcoming book, We Need to Build, slated for a May 2022 release, promotes constructive collaboration across religious boundaries for positive social change. The book features stories of American civic heroes like Jane Addams, Robert Moses and Ella Baker. Dr. Patel hopes readers will be inspired to "develop their own ideas for institutions to build that will strengthen our diverse democracy."
Today's faith leaders are called to address a range of interlocking challenges in a time of historic change for the United States. The 2020 Census found that non-Hispanic whites make up less than 60% of the population for the first time ever. Among those under 18, no racial or ethnic group holds a majority. Religious diversity is also growing. Although 70% of Americans identify as Christian, that number drops to just 54% among ages 18-29, according to the Public Religion Research Institute. 
Dr. Patel warns that our biggest challenge right now comes from those "who seek to destroy pluralism."
To answer this challenge, it is essential that we facilitate a dialogue that centers shared values, such as hospitality and compassion, over doctrinal disagreements. He calls upon faith leaders to have a "radar screen for religious diversity." 
Dr. Patel is guided by his experience as an American Muslim navigating a landscape of increasing religious diversity. He urges us to embrace the idea of religions as a "bridge of cooperation rather than a barrier of division."
As a former member of President Obama's Inaugural Advisory Council, he has worked extensively with government officials, nonprofit organizations, college students and others to make interfaith cooperation a social norm. He and his colleagues at Interfaith Youth Core have built a team of over 100,000 interfaith leaders on over 600 campuses throughout the U.S.
Based on his experience, Dr. Patel calls attention to the interfaith cooperation that's happening all around us every day. "Consider the typical American hospital," he says. "You have people of all faiths cooperating to heal people.
"There's a version of that happening amongst teachers in schools," he continues, "people involved in social services and athletes on sports teams."
We are excited to welcome Dr. Patel as he shares his exciting vision with the Saint Paul community. This year's Harrington Lecture will help prepare current and future ministers for creative service to a changing world, within faith communities and beyond.
To join us for this engaging evening, we encourage you to register online to receive a Zoom link. If you have questions, please call us at 913-253-5000.