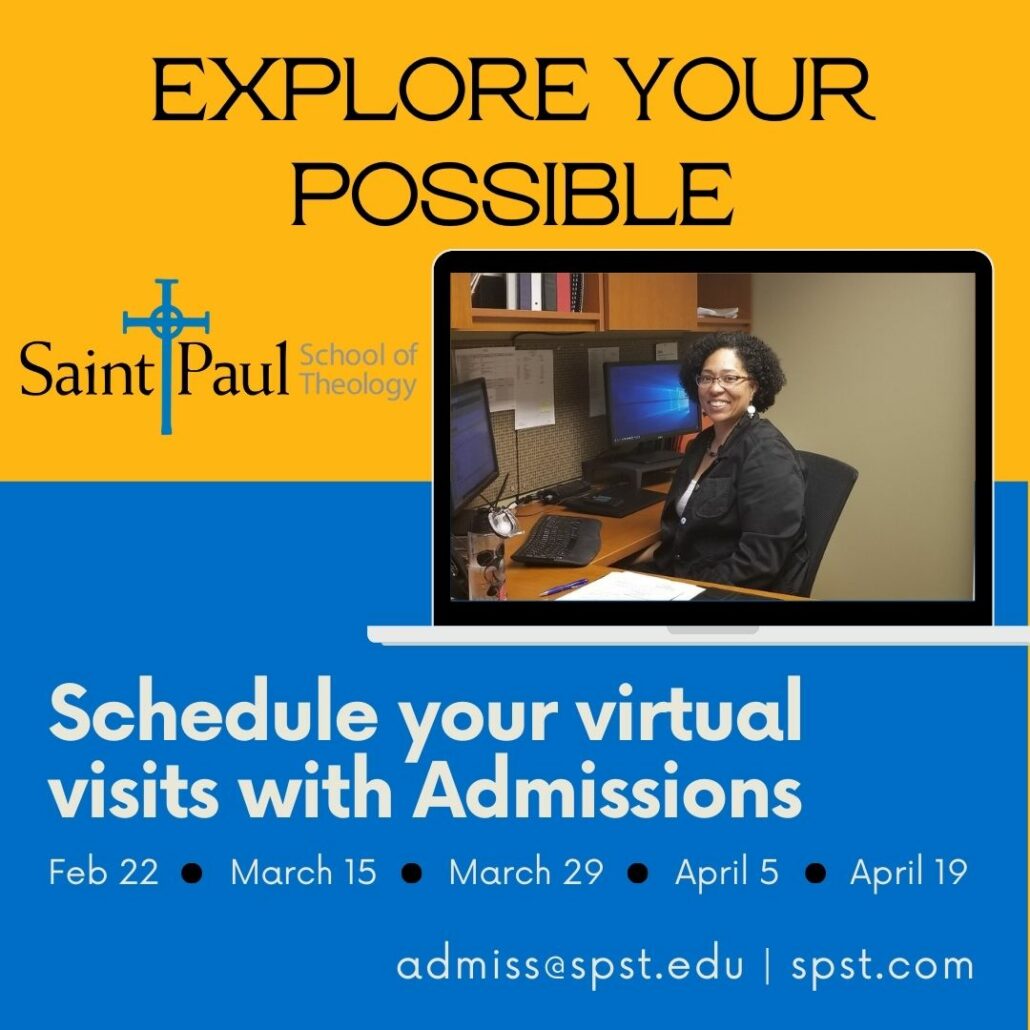 Explore Your Possible at Saint Paul Virtual Visits
Saint Paul School of Theology is currently hosting Virtual Visits this Spring.  Virtual Visits begin at 11:00 am CST with community worship followed by a Q&A session and class visit. And as a perk for being a virtual visitor, when you apply to attend Saint Paul, your application fee is waived.
Virtual Visits are available on February 22, March 15, March 29, April 5, and April 19.  When you're ready to book your virtual tour, you can schedule your appointment online. If you have questions about the seminary, admissions, or any of our degree programs, you can contact Director of Admissions Shannon Hancock via email at or call (913) 253-5084.
***
Saint Paul School of Theology is a seminary of the United Methodist Church offering graduate courses online and on-campus. Our Oklahoma campus thrives in a collaboration with Oklahoma City University in Oklahoma City, Oklahoma and, in partnership with the United Methodist Church of the Resurrection, our Kansas Campus serves the Greater Kansas City Metro Area in Leawood, KS.
Students learn from dedicated faculty, experienced pastors, and community leaders about best ministry practices. Our graduates leave with the tools and first-hand experience necessary to meet the needs of a changing world.
Where Theology Meets Life