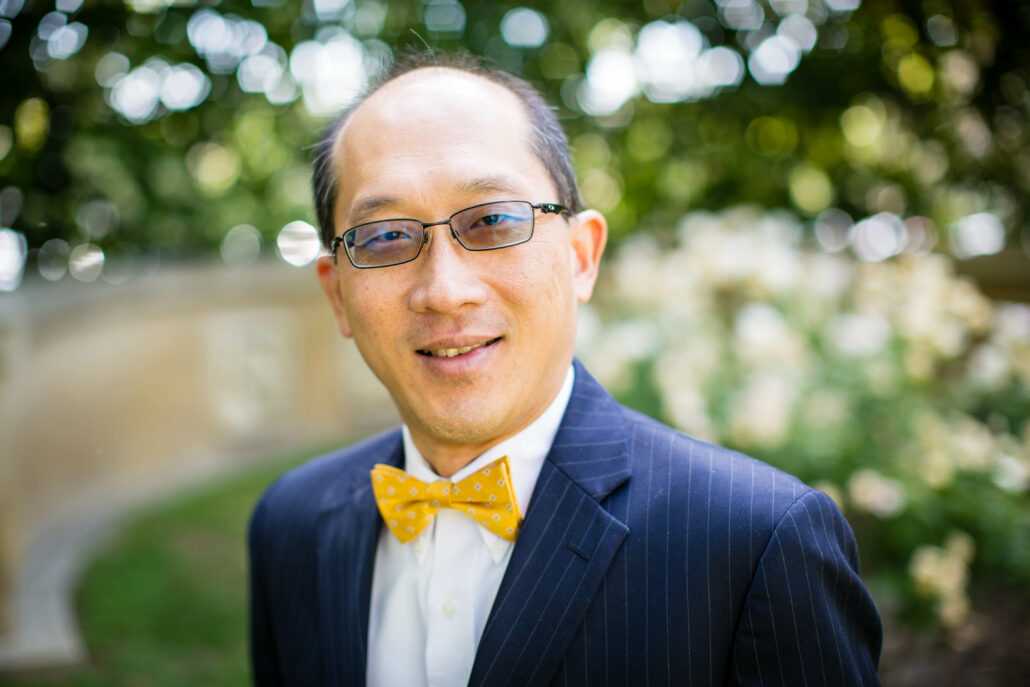 Dr. Amos Yong to Focus on Interfaith Dialogue During Upcoming Lecture
In today's world of rapid change, we all need to hone our skills for engaging in interreligious dialogue.
That's the advice of Dr. Amos Yong, Professor of Theology and Mission, and Dean of the School of Mission and Theology, at Fuller University. 
Dr. Yong will share his vision with the Saint Paul community during an upcoming lecture entitled "The Holy Spirit and People of Other Faiths: Relational Christian Witness in the 2020s." Sponsored by the Saint Paul School of Theology Evangelical Society, the event takes place via Zoom on February 15 at 11 a.m. Central Standard Time. Those wishing to participate may register for free to receive a Zoom link. 
Interreligious dialogue, also called interfaith dialogue, involves intentionally seeking positive interactions between people from different faith communities. It includes sharing and respecting diverse perspectives while pursuing common goals. Interreligious dialogue has also been instrumental in achieving social justice throughout history. The U.S. Civil Rights Movement, as well as the fight to end apartheid in South Africa, included Christians, Jews, Muslims and members of many other faith traditions. 
Dr. Yong calls on Christians in the 2020s to lead with the Holy Spirit when engaging in interfaith conversations. This enables us to more effectively navigate through a world of increasing religious diversity. According to Pew research conducted in 2021, 63% of U.S. adults identify as Christian, a decrease of 12 percentage points from 2011. At the same time, those identifying with no faith tradition have increased to 29% of the adult population. This group includes atheists, agnostics and those with no specific beliefs in particular. Another 6% identify with a religion other than Christian, including Judaism, Islam, Buddhism and Hinduism. 
Born in Malaysia as the son of a Pentacostal preacher, Dr. Yong draws on his own personal experiences as a Malaysian Chinese American Christian coming of age in an interreligious setting. He reminds us of how the Acts 2 narrative teaches that the Body of Christ is already constituted in many languages and cultures throughout the world. 
Dr. Yong's message has increasing relevance as we find ourselves interacting with the religious other in our day-to-day lives. It is paramount for faith leaders and lay persons alike to acquire the language, theological understanding and spiritual skills for engaging in meaningful interactions with those of different faiths and those with no faith. 
We look forward to hearing from Dr. Yong and encourage you to join us for this engaging presentation. You may register online to receive a free Zoom link. Call us at 913-253-5000 if you have questions about this or other upcoming activities at Saint Paul.