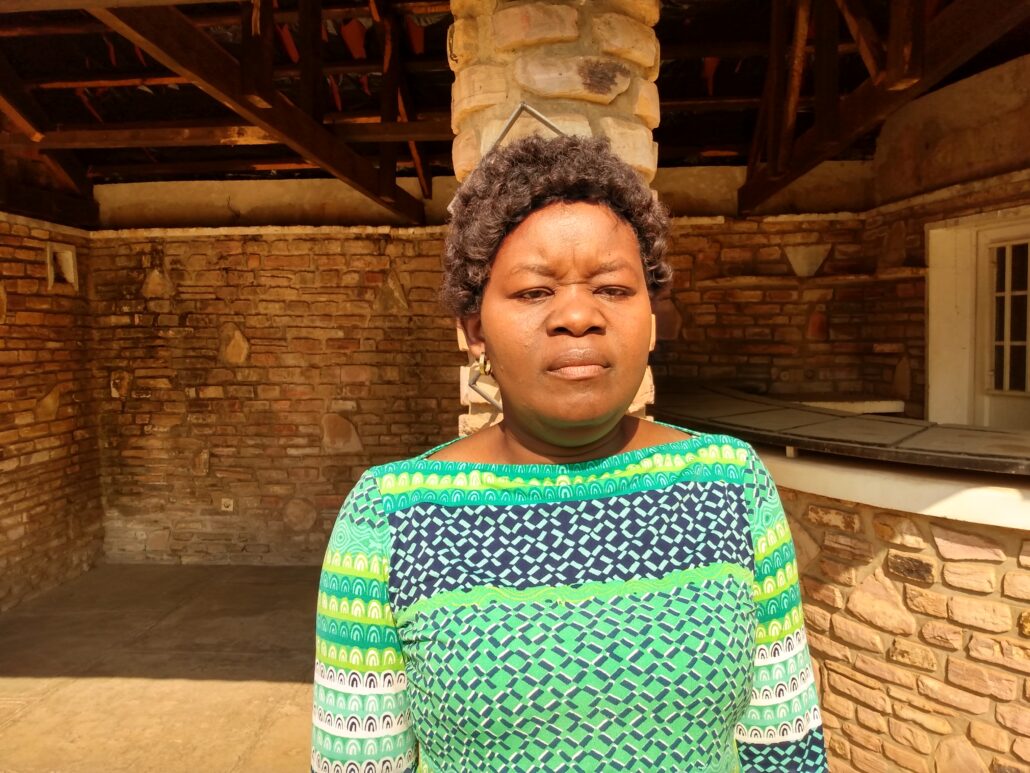 Distinguished Graduate Uplifts Lives Through the Power of Communication
Communication, technology and love. 
In the hands of the faithful, these three tools bring us the information we need to work together for a better world.
That's what Rev. Dr. Betty Kazadi Musau has demonstrated throughout her time as a clergywoman for the North Katanga Episcopal Area of the Congo Central Conference. She serves as Director of Communication for her area, as well as a teacher and strategist for women's development and empowerment. Dr. Musau earned her Doctor of Ministry from Saint Paul School of Theology. 
In honor of her many years of service, Saint Paul recognized Dr. Musau as our 2021 Distinguished Graduate Award winner. Although the COVID-19 pandemic has prevented us from presenting the award in person, we are proud to highlight her ongoing work to share the love of God with her community. 
Empowering Women
Growing up, Dr. Musau experienced first-hand the stigma sometimes associated with women's access to education. She was one of the only girls enrolled in Latin and Philosophy in a high school where only boys were allowed to study some subjects. 
The memory of that experience guides Dr. Musau in her work facilitating leadership development for indigenous women from the Bantu and Pygmy communities. There are many ways in which the church works alongside the women as they build self-reliance. Programs include livelihood training, budgeting skills, Bible reading and addressing sexual violence and abuse. 
Dr. Musau's work has taught her the importance of deep listening to understand fully the needs of those she serves. She has also witnessed the power of information technology for enabling women to communicate and help one another with love. Communication builds relationships, helps women advocate for each other and enhances self esteem. 
Improving Healthcare Access
Dr. Musau also served as Health Board Chair in North Katanga for five years.
In many remote villages in Africa, the nearest health clinic is often a day away. The United Methodist Church In Kamina, DR Congo has established a project that uses mobile phones and texting to improve communication and access to care. The project focuses on:
Disease surveillance to monitor outbreaks

Drug stock monitoring to ensure access to medications

Personnel management to reassign health workers to clinics with staffing shortages

Antenatal care to promote a healthy pregnancy and delivery
During a 2014 cholera outbreak, a free text messaging service saved lives by disseminating preventive information. Dr. Musau sent reminders encouraging residents to boil water and wash hands frequently. 
More recently, Dr. Musau authored an article for UMNews detailing efforts to control COVID-19 in the North Katanga Conference. Clergy and laypersons were encouraged to wear masks, use hand sanitizer and practice social distancing. Other measures implemented throughout the pandemic have included a home family worship program, sharing stories from survivors and debunking misinformation that often spreads on social media.
Bringing People Together
Dr. Musau has held a number of other positions throughout her career. She is currently the Finance and Procurement Officer for the Disaster Management Office in the North Katanga Episcopal Area. She has also served as General Administration Vice Chair in 2016, Bishop's Assistant from 2006 to 2016 and has been a General Conference member since 2008.
We are proud to celebrate Dr. Musau's many years of service by recognizing her as our Distinguished Graduate Award recipient for 2021. Her ministry shows us the power of communication and information technology for bridging social divides and sharing God's love with our neighbors around the world.