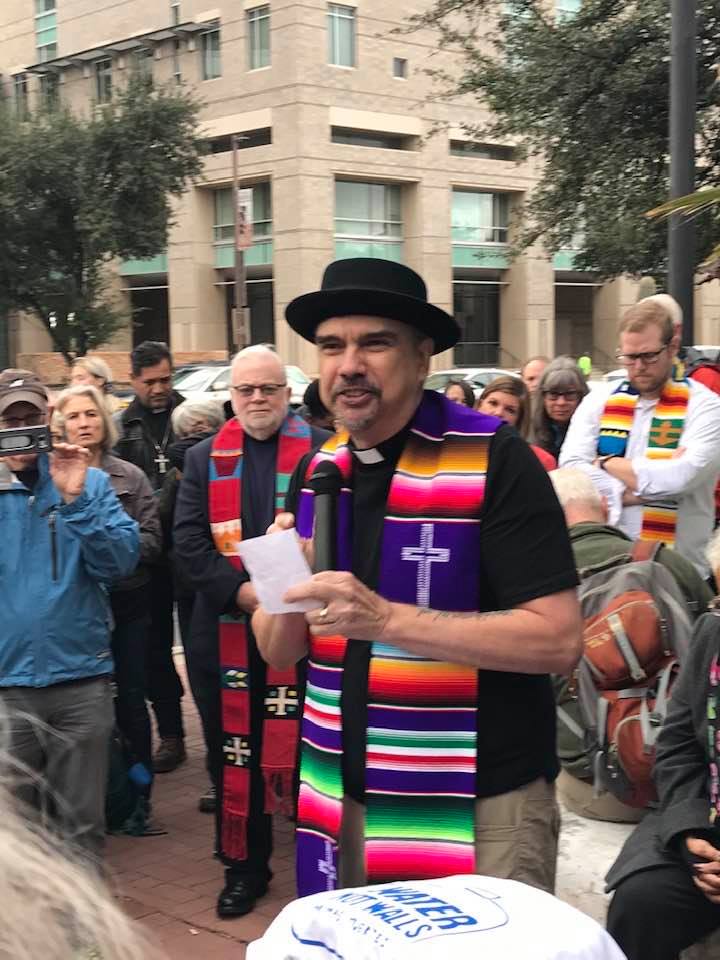 De La Torre to Explore the Causes of Our Immigration Crisis
If I want to see the face of Jesus, I must look into the face of the undocumented immigrant — Rev. Dr. Miguel De La Torre 
Why do immigrants come to the United States? And, as Christians, how are we to respond?
Rev. Dr. Miguel De La Torre will explore these issues in "Why Do They Come?," this year's Slater-Willson Lecture at Saint Paul School of Theology. De La Torre will highlight the political, economic and social conditions which contribute to our immigration crisis. This free online event will take place on Tuesday, February 9 beginning at 6:30 p.m. 
De La Torre will also lead an online SPST Forum at 11 a.m. the same day. Participants can register online for both events and will receive an email with a link to attend. 
For De La Torre, Professor of Social Ethics and Latinx Studies at the Iliff School of Theology in Denver, immigration isn't just a scholarly issue. It's personal. As the son of an undocumented immigrant and now a U.S. citizen, he feels he has no choice but to be in solidarity with undocumented people today. 
Centering the Voice of the Immigrant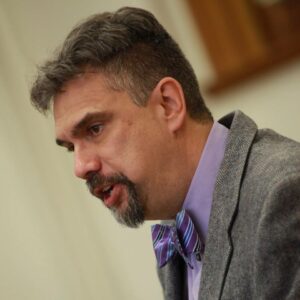 While anyone can give facts and figures, De La Torre feels it is important that we simply listen to those most affected by our immigration policies. Through his many publications, he lifts up seldom-heard voices of the immigrants themselves, in the form of stories, poems, prayers and songs of both hope and terror. 
When discussing his 2016 book The Immigration Crises: Toward an Ethics of Place, De La Torre said his purpose was to raise the consciousness of our nation around a crisis in which brown bodies die on a regular basis.
Understanding the History
From the Mexican-American War to a long history of intervention in Latin America, De La Torre points out that the U.S. has been abusing our neighbors to the south for over 150 years.
Trade policies such as NAFTA have caused millions of independent farmers to lose their farms to U.S.-subsidized crops such as corn. Facing economic hardship, these individuals often have no choice but to cross the border in hopes of survival for themselves and their families.
Standing in Solidarity
De La Torre challenges all of us to move toward an ethics of place. That means leaving the comforts of our living rooms and ivory towers and entering the spaces in which our fellow human beings are suffering and dying. 
We cannot fully grasp the issue, he explains, unless we explore it with our feet as well as our minds. In his own research, De La Torre has made it a priority to physically occupy the spaces where oppression is occurring. Showing solidarity with the least of these is what it truly means to be a good Christian, as well as a good Muslim, Jew, Hindu, Buddhist or Atheist. 
In his book Trails of Hope and Terror, De La Torre develops a conversation centered around first-person accounts from immigrants. Saint Paul professor Dr. Nancy Howell is currently using the book in her course, ASR 420 Summative Seminar. On Tuesday nights on Zoom throughout the Spring, Dr. Howell and her students are focusing on immigration, theology and ministry in different parts of the world, including Amsterdam, Hong Kong and the U.S. 
At Saint Paul. we invite you to join us in welcoming Dr. De La Torre as he shares his insights with us on this important topic. You can register online for the Slater-Willson Lecture on February 9 at 6:30 p.m., and for an SPST Forum at 11 a.m. the same day.
If you have questions about these events, please contact Margaretta Narcisse at 913-253-5097.