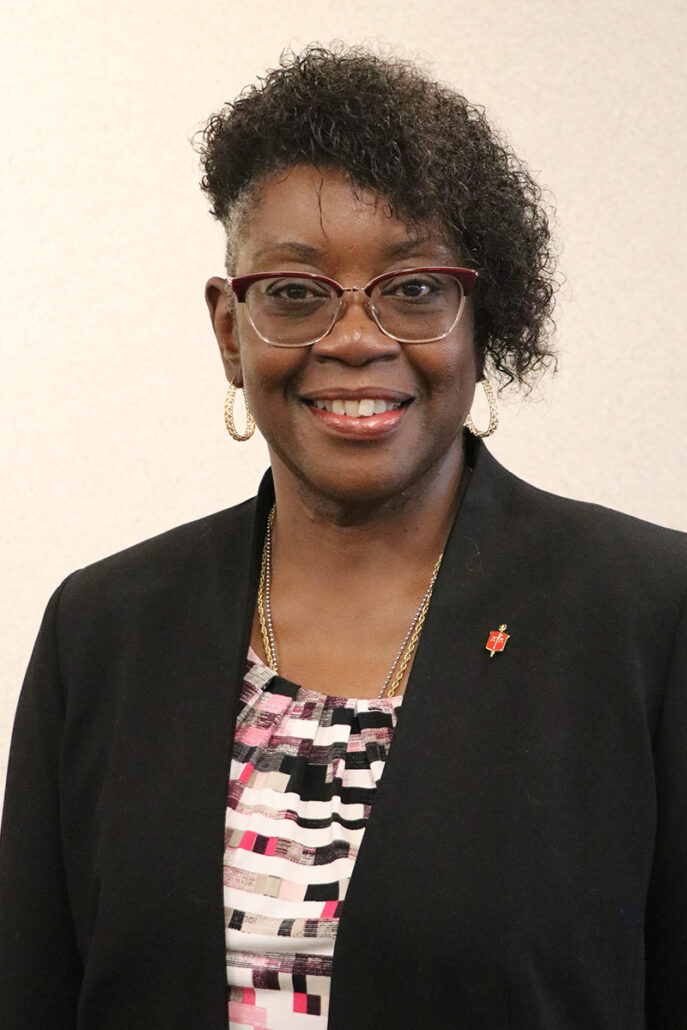 Bishop Delores Williamston to Make Keynote Address at Commencement
Saint Paul School of Theology is honored to share the news that Bishop Delores J. Williamston of the Louisiana Conference of the United Methodist Church will offer the keynote address during Commencement on Friday, May 12, 2023.  During Commencement, Bishop Williamston will also receive the 2023 Distinguished Graduate Award. 
Following a twenty-two-year career in the Kansas Army National Guard, Bishop Williamston enrolled at Saint Paul School of Theology, earning her Master of Divinity degree in 2007, specializing in Evangelism and Black Church Ministries.  Ordained as an elder in the United Methodist Church in 2010, she served Kansas churches in Mentor, Quayle, and Independence.  She then assumed responsibility as a district superintendent for districts including Hays, Salina, and Hutchinson in various configurations from 2014 until 2021.    Her next assignment led to the office of the Director of Clergy Excellence and Assistant to the Bishop, positions she held when elected to the episcopacy last year.  On January 1, 2023, she began her term as Bishop of the Louisiana Conference.
We are proud to call Bishop Williamston an alumna of Saint Paul and look forward to her keynote address at this year's Commencement celebration. For those who would like to attend Commencement on campus or online, please register at https://app.donorview.com/q6m1v by April 30.