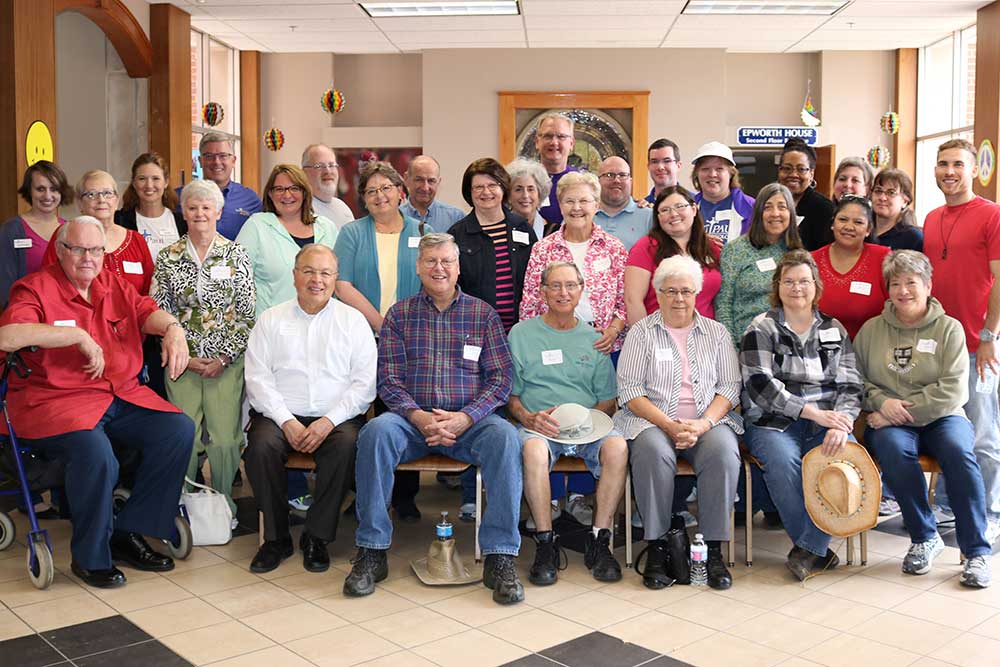 2016 All Alum Reunion and Senior Class Gift
Guest Post: Kelly Willoughby, Class of '85
The first ever All-Alum Reunion on May 29th was a wonderful day, filled with memories, singing, laughter, tears and an always-present Holy Spirit.
The reunion started with a bright, sunny day as people began to arrive and kept coming and coming! Eventually, 60 alums and current students came together to see what God is doing through the Guadalupe Center and to offer our support.
Saint Paul Seniors gave the Guadalupe Center Charter School, Academia de Ninos, a check for $1,000 for their library as their senior gift.
We worked in the library, in the yard, in the Holter Center and had fun playing with the kids at recess and reading to them in their classrooms. The Guadalupe Center's charter school has more than 300 students, K-3rd grade, with plans to expand next year. It was awesome to hear the Holter Center buzzing with noise and laughter as we lunched with the children. So much life!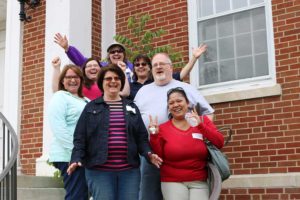 Touring the buildings, we are were laughing and sharing, "I used to live here." "We had study group here."  "Remember when…"  At each building someone offered a prayer, remembering how God had worked in this place and praying blessings on all of the ministry yet to come.
A Holy time was when we entered the Chapel. You could feel the God's presence. We sang together, prayed together and knew that God was there. It seemed we all felt hearts "strangely warmed."
Many more gathered that evening for a social time. Tex Sample shared a few words about the future, but I kept hearing him tell the "Bulldog" story in my memory! Acting President Nancy Howell and several faculty spoke as well. Mostly, we gathered in small groups, sharing stories.
At the end of the day, it was good to remember that "wherever three or more are gathered in his name…" there is God and that is Holy Ground.