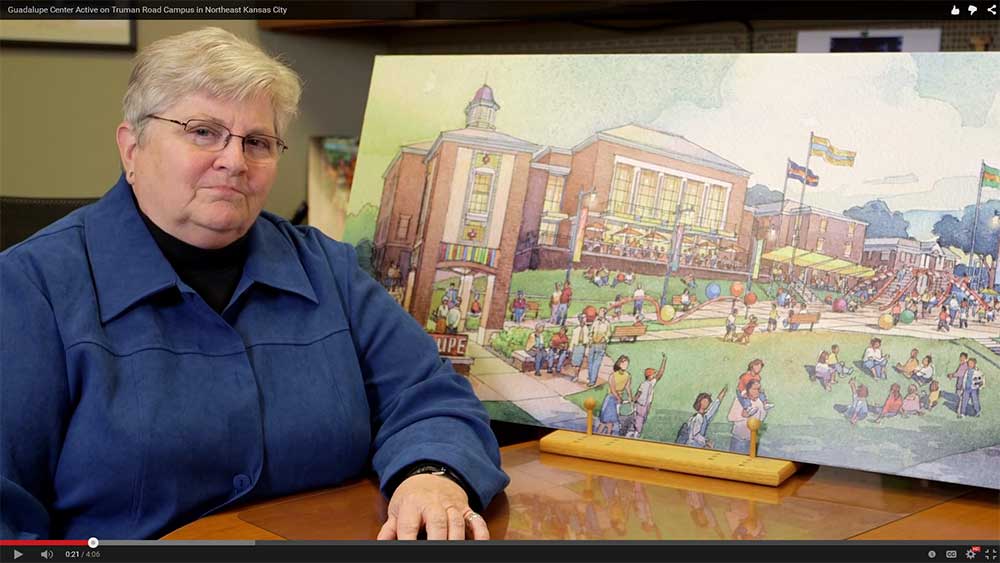 What Is Happening At Our Former Campus? Guadalupe Centers, Inc. [VIDEO]
The property at the corner of Truman Road and Van Brunt is alive with activity. It's new owner, Guadalupe Centers, Inc., is using every part of the the former Saint Paul School of Theology campus to provide services for the residents in the area.
It was critical to find a missionally aligned organization with Saint Paul that would expand the reach to serve those in the Northeast Neighborhood. The former campus at 5123 East Truman Road in Kansas City, Missouri is holy and sacred ground.
With the help of Saint Paul trustee John Ballard, we were able to identify Guadalupe Centers, Inc. as a viable and willing collaborator who would use the campus to its fullest potential for outreach to the community. The Guadalupe Center is a 95 year old organization founded to support the Hispanic/Latino populations in the Kansas City area.
The Truman Road campus is now their second location, allowing them to serve both the east and west sides of Kansas City. They have the highest ranked Charter School in the state of Missouri.
With this new location, Guadalupe Centers Inc. will have a 24/7 daycare for the youngest children in the area. Also, they will be opening a culinary arts program in the Holter Center kitchens.
Currently, Guadalupe Centers, Inc. serves 700 meals a day out of the kitchens. In the next few years, they will have senior citizens living in the residence halls. Their vision is lifelong service to the community.
Our alums think of our previous campus with nostalgia and love.  They were worried that it might fall into disrepair.  Clearly, this isn't the case, and Guadalupe Centers is doing amazing work to provide educational and social services to the Hispanic/Latino community!
We went back to the campus to capture what is happening at Guadalupe Centers.  Please take a minute to check it out!