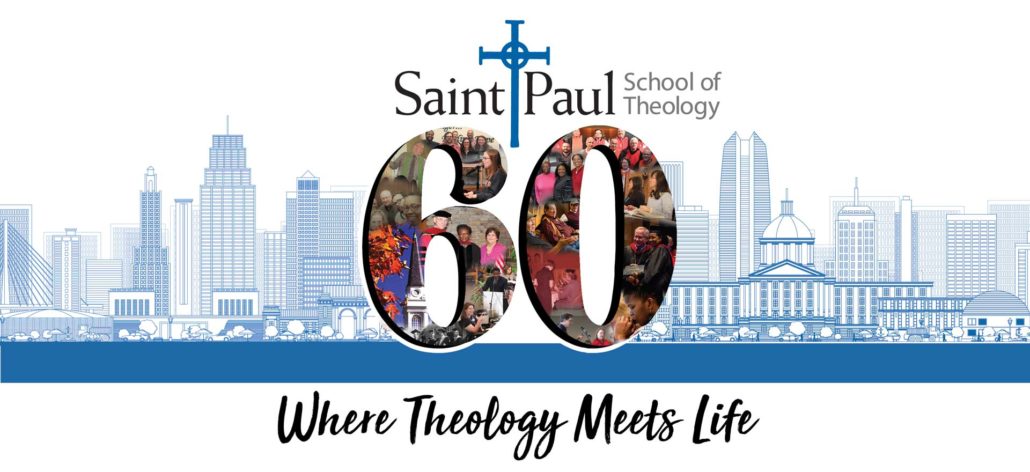 Saint Paul's 60th Anniversary Celebration
UPDATE 7/6/21: At this time, we have decided to cancel the 60th Anniversary Celebration. Learn more: https://www.spst.edu/saint-paul-60th-anniversary-celebration-canceled/
Save the date! Saint Paul School of Theology is celebrating our 60th anniversary and it wouldn't be complete without you!
Together, we will commemorate six decades of preparing students to preach the Gospel and serve in Christ's name through innovative, creative ministry.
Our celebration banquet takes place Friday, March 27 from 6:30 p.m. to 8:30 p.m. at the Sheraton Hotel Overland Park.
Dinner begins at 6:30 p.m., followed by a special program featuring guest speaker Dr. Lovett H. Weems, Jr. at 7:30 p.m.
A former President of Saint Paul School of Theology, Dr. Weems is a Distinguished Professor of Church Leadership at Wesley Theological Seminary. He is also the Founding Director and Senior Consultant at the Seminary's Lewis Center for Church Leadership. 
Please join us for this memorable evening, as we look forward to our next 60 years of responding to God's call to share the Good News, care for those in need and liberate those who are oppressed. 
Stay tuned for details on reserving your spot! If you have questions, please contact Tiana Gatewood at .