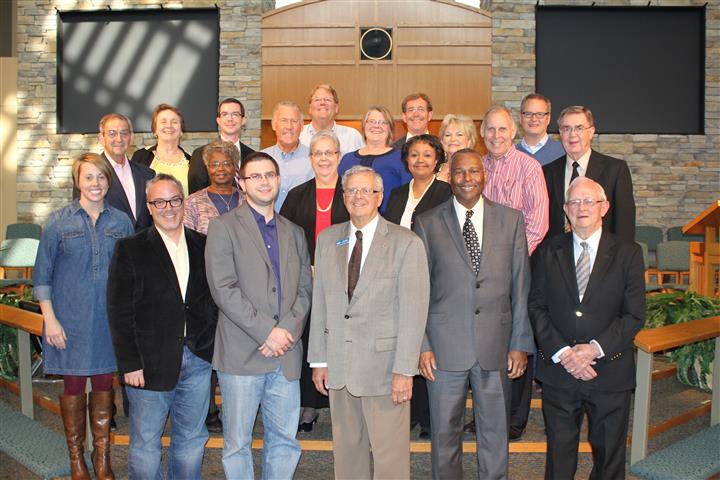 Saint Paul Board to Go Through Strategic Planning Process
The Saint Paul Board of Trustees met at Church of the Resurrection October 13-14.
The Board worked under the leadership of Dr. William (Bill) C. Miller who served in theological education for more than 35 years.
Bill served at our neighbor institution Nazarene Theological Seminary for 27 years where he was library director, professor, director of institutional research and assessment and Dean for Administration (COO and CFO).
He later worked for the Association of Theological Schools (ATS) as a director for Institutional Evaluation and Assessment.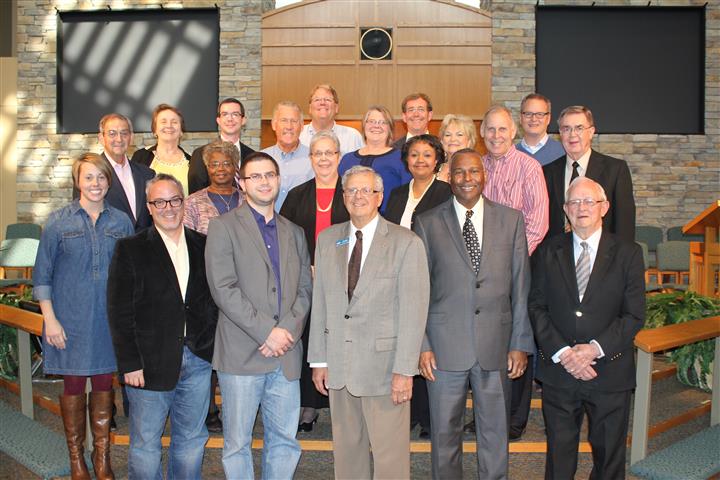 Dr. Miller led the Board through a review of the three primary organizational models for higher education and nonprofit boards.
He outlined Board roles and responsibilities and shared a summary of Richard Bliese's The 10 Habits of Highly Effective Boards. The entire Board was fully engaged from 8:30am to 4:30pm. Feedback on the session was filled with the following words: insightful, informative, helpful, lots to think about, and much to consider for future meetings. I found Bill to be one of the best consultants I've experienced in a number of years.
The Board authorized a Strategic Planning Process to begin in January 2015. Nancy Brown was elected the Chairperson. Nancy is a founding member of Church of the Resurrection, retired Kansas legislator, member of the General Commission on the Status and Role of Women in the United Methodist Church, and has been a delegate to General and Jurisdictional conferences. The members of the Strategic Planning Team will be named by the Executive Committee of the Board and are charged to design a process that will directly engage the faculty, alumni/ae and stakeholder constituencies across the Midwest. Twila Glenn and I will serve as ex-officio members. 2015 will be an exciting year!