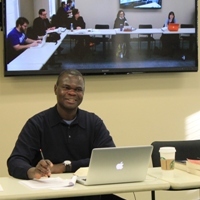 Saint Paul Academy: New Testament Classes for Laity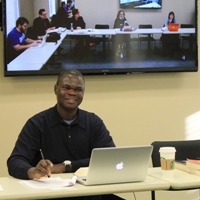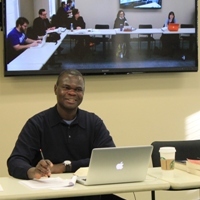 Dr. Israel Kamudzandu will teach the first Saint Paul Academy classes in New Testament on February 24 and March 3.
The Saint Paul Academy
Saint Paul Academy offers non-degree classes for clergy and laity who would like to deepen their faith, better understand theology, and grow in ministry and leadership skills. These opportunities for continuing education and personal enrichment allow participants to engage at their own pace and are taught by Saint Paul School of Theology faculty.
About the Course
The two-day course provides lay Christian believers, and Sunday school teachers with historical, cultural, and social contexts of the New Testament with emphasis on the origins of Christianity, concentrating on Four Gospels, selected Pauline Letters and the Book of Revelation. Although theological themes of each book will occupy much of the study, attention will be on the New Testament as Scripture as a source of Revelation of the Triune God. The course will equip participants with new methods of reading and interpreting both the Old and New Testament.
Books for the Course:
Participants are to bring a Bible they understand and a notebook for taking notes and doing course activities in groups or individually.
To Register:
www.cor.org/saintpaulacademy
Earn a Certificate in Lay Theology
There are six basic courses that lead to a Certificate in Lay Theology.
The six (taken in any order) are:
Introduction to Hebrew Bible
Introduction to New Testament
Introduction to Church History
Introduction to Christian Theology
Introduction to Worship
United Methodist Heritage (Polity/History/Doctrine)