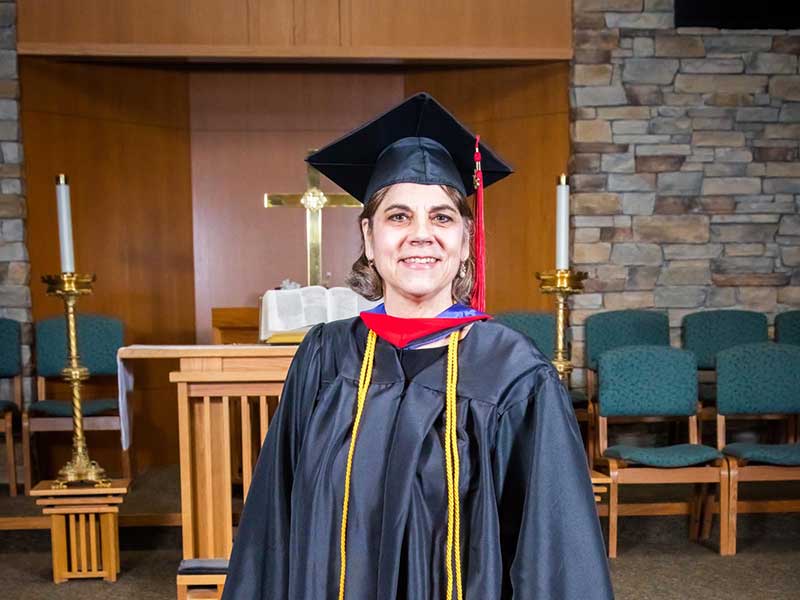 MATS Graduate Applies Knowledge to Career at Children's Mercy Hospital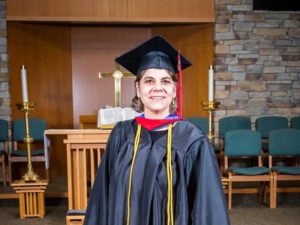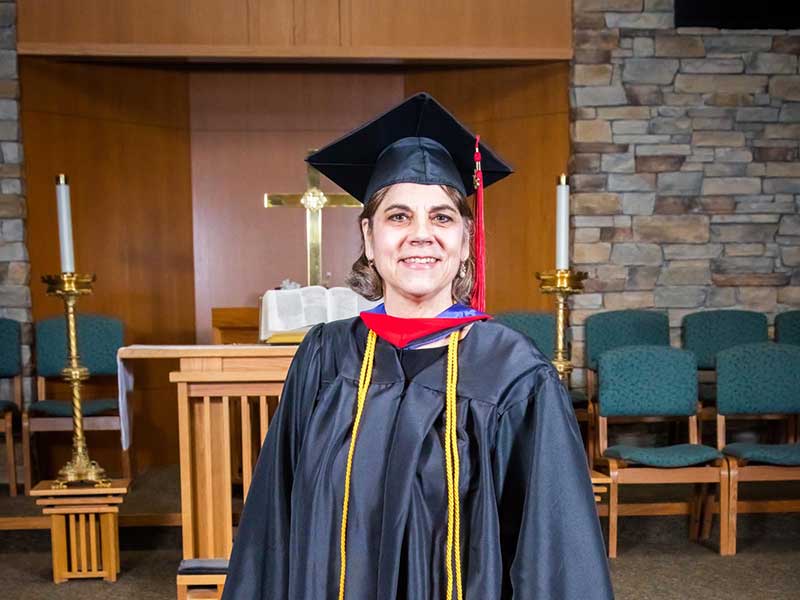 Robin Carroll graduated this May with her Master of Arts in Theological Studies (MATS) as part of the Class of 2016."I enjoyed my time at Saint Paul. It has exceeded all of my expectations," she said. "I feel that I've been academically and spiritually challenged over the past four years."
Ms. Carroll wanted to attend Saint Paul to receive an MATS degree for a variety of reasons. "My goal was to become more 'religion literate,' and more fully understand why religion is important to others. I also wanted to grow in my own faith," she explained.
Carroll works in Clinical Emergency Preparedness at Children's Mercy Hospital. She has worked in a variety of roles during the past 30 years. Ms. Carroll became intrigued by the work of one of the founding sisters of Children's Mercy Hospital and decided to write a historical-ethical review for her final MATS conference with Dr. Jim Brandt, Professor of Historical Theology.
"Dr. Katharine Berry Richardson was a fascinating woman, especially for the time period in which she lived (1860-1933)," said Robin Carroll. "She was selfless in her dedication to provide medical care to children from families unable to pay for such services. She welcomed the entire community to take part in caring for others. I find her an inspiration to the work that I do as Dr. Richardson was motivated primarily by strong ethical convictions and a concern for others."
Robin has begun applying her learnings as she grapples with best practices in preparing for emerging infectious diseases in the Kansas City community, "In the back of my mind I think about what Dr. Richardson might have done with even less medical knowledge than we have today. I believe she would have thought through every possible scenario to prepare for and serve the needs of the community," said Robin Carroll. And the Saint Paul graduate  plans to carry that same spirit forward in her work.