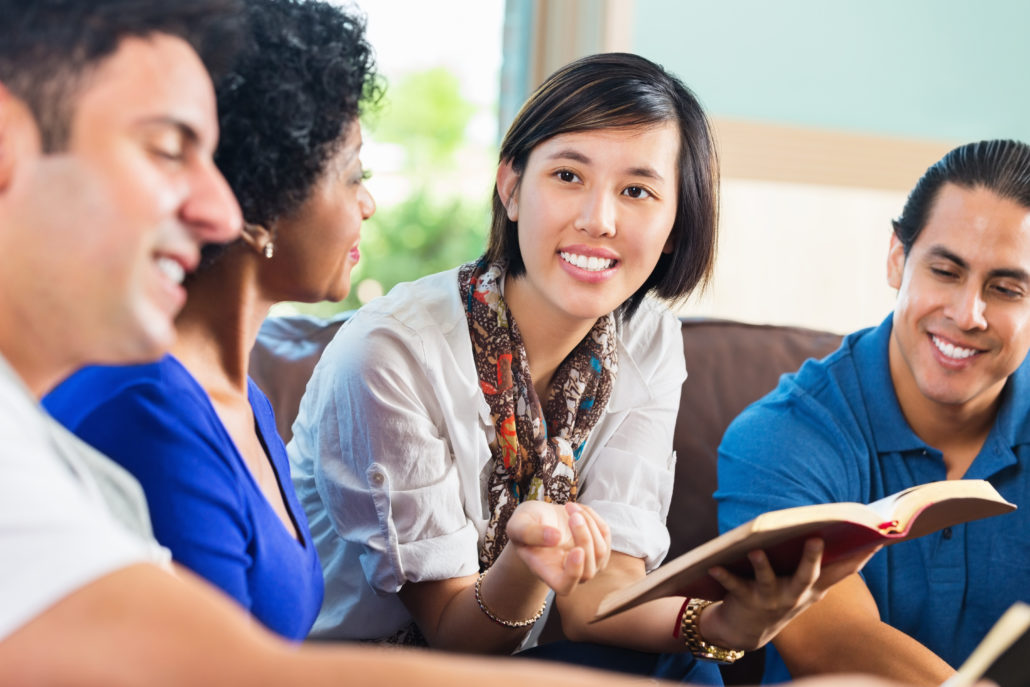 Guiding Emerging Ministers Through Vocational Discernment
People from all walks of life are called to share God's love with a hurting world, drawing upon their own unique gifts and experiences. 
How can faith leaders offer support to those in their churches and communities who may be discerning such a call? 
Dr. Anne Walker, Executive Director of the Oklahoma campus of Saint Paul School of Theology, offers many insights on the vocational discernment process. As a religious educator, she says her work is to inspire "the formation of faith for persons and communities." 
To accomplish this, she brings together elements of theology, spiritual formation, educational theory, psychology, sociology, social theory and theories of culture. She points out that Saint Paul intentionally builds vocational discernment into students' professional formation throughout the seminary curriculum.
Vocation: More than a Job
Dr. Walker describes vocation as a clarity of meaning and purpose, guided through one's relationship with God. It is not confined to the discernment of a job, although discernment often does lead to the discovery of a gratifying job. 
"Vocation comes to expression in many shapes and forms," she says, "and changes over time as the self changes."
One's expression of vocation is a response to God's movement in everyday life and to God's call to selfhood in community. This expression can take many different forms. Everyday material survival, or the call to seek one's well-being and the well-being of loved ones despite dire circumstances, is an expression of vocation. For another, imagining new forms of healing, justice-based ministry is an expression of vocation. Another person's expression of vocation might be to engage conflict in a way that restores relationship and forgiveness.
"I follow the vision of theologian and developmental theorist James Fowler here," Dr. Walker explains. In Becoming Adult, Becoming Christian, Fowler named vocation as a coming ever more into partnership with God in God's work in the world.
Dr. Walker believes we are all called to serve God through our best expressions of self, with others and with the natural world. Vocational discernment occurs when we discern God's "call to live" as described by Patrick B. Reyes in Nobody Cries When We Die. It is also a recognition that God desires our partnership and our wholeness, as evident in the life and work of Jesus Christ. 
As a facilitator of vocational discernment, Dr. Walker works with individuals and communities to discover this most essential partnership. "This is a lifetime task. Any person across the lifespan from adolescence on (if not before) can discern a way to participate with God in God's healing work."
Discernment Starts with Experience
Dr. Walker grounds her approach to vocational discernment in students' lived experiences. 
"Through my work with adolescents of Color, young women, and other people under pressure," she observes, "I have come to learn that it is deeply important to locate vocational discernment in the stuff of everyday life." Dr. Walker draws heavily upon the wisdom of liberation-oriented theological traditions: Black theologies, womanist theologies, mujerista theologies, Queer theologies, Latin American liberation theologies and feminist theologies. All of these traditions claim experience as the starting point for doing theology.
Participants name their experience through sharing stories and discerning the ways in which God shows up in their lives. Together, the group identifies how their stories share connections to the Christian story and vision. 
Participants then imagine what it might look like to live more fully into the expressions of self-in-vocation that are emerging for them. This takes place through artistic expression, through stories of wise sages who exemplify Christian vocation, and through worship. For example, engaging in time-honored Christian practices of prayer, like the Ignatian Examen, attunes participants to the movement of God in our everyday lives.
The Role of Faith Leaders in Vocational Discernment
Faith leaders play an important role in guiding people interested in ministry by engaging them in practices of discernment. These practices bring clarity to one's sense of self and validate God's presence in their experiences of the world. 
"I teach my students at Saint Paul that perhaps the most essential role for a religious educator is leading individuals and communities to create the circumstances for the discernment of vocation," Dr. Walker says.
Another job that faith leaders have is to open up the imaginative space, and the space for naming the world's deepest pain points. This moves the young person toward imagining new forms of ministry that practice partnership with God in healing the world's deepest troubles. Through this work, one is invited to tinker both with expressions of self and practices of ministry, perhaps discovering new forms of ministry to engage the worlds deepest aches
One essential final step in vocational discernment is to ask the question "What is my next most faithful step?" This invites each of us to identify at least one, concrete way we can begin to pursue vocation discerned. 
Seminary Education and Vocational Discernment
At Saint Paul, we take seriously the person and context that comprises each seminary student. We value the passions with which they lead and work to support their ongoing pursuit of vocation. We also understand that many students enter theological education without a crystal clear vocational call. 
That's why we intentionally build vocational discernment into our curriculum. Our faculty engage students in encounters with theology and ministry practice that invite critical thinking, self-reflection, and the imagination of innovative, creative ministry practices.
In contextual education, Dr. Casey Sigmon and a host of faculty guides engage students in contextual story-sharing. Activities include discernment of leadership and ministry practices that participate with God in God's healing work.
As you reflect on God's presence in your own life, you may discern a call to minister to God's people in the world. If you are already serving in ministry, you may be wondering how to nurture emerging faith leaders.
Seminary education is an important step for those discerning God's call for the first time or seeking to advance an existing ministry. We encourage you to reach out to Saint Paul to learn how our degree programs and dedicated faculty can help you fulfill your calling.
You may apply online for admission or contact our admissions office at or 913-253-5084.