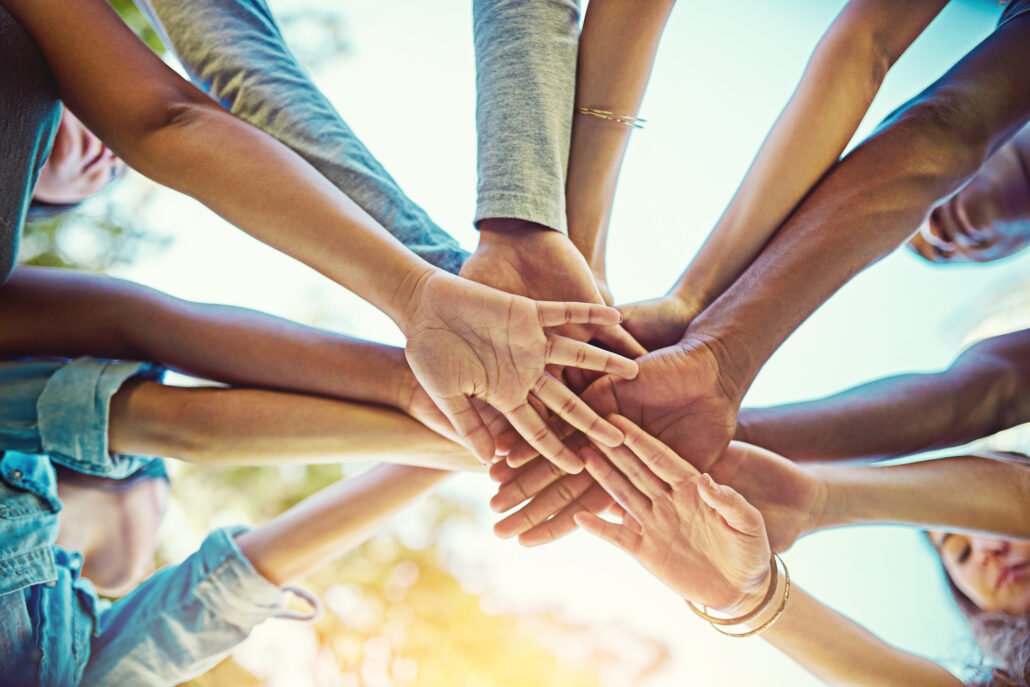 Fiscal Year-End Giving Paves the Way for Tomorrow's Faith Leaders
"Scholarships are what make Saint Paul possible for me." 
Jackson Swain is thankful for the opportunity to pursue a life of ministry as a student at Saint Paul School of Theology. "My wife and I have a toddler and one more on the way," he explains. "and without scholarships, our finances would simply be spread too thin to afford seminary classes."
During a time of rising costs and accelerating change, the need for spiritual healing and material support have never been greater. Financial gifts from our generous donors enable students like Swain to answer God's call to share the Good News with a world that is hurting.
As we approach the end of our fiscal year at the end of June, "these gifts ensure that Saint Paul remains a destination of choice for seminarians pursuing the ministry," according to Jay Simmons, Vice President for Institutional Advancement. 
Opening Doors to Ministry
Rev. Jo Mead, currently a pastor at University United Methodist Church in Wichita, Kansas, remembers a retired pastor who gifted her with paying for a three-hour course during her time in seminary. That one act of kindness inspires her to support those attending Saint Paul today.
"It was an expensive gift and I recognized the statement of belief I would make a difference in the world," she recalls. "I have given with this same belief of the students following me to make a difference in the world for shalom, courage and walking alongside pilgrims on the road."
Thanks to our donors, every degree-seeking student enrolled at Saint Paul benefits from a 50% tuition discount, says Simmons. Donations pay for the technology that has allowed students to continue their education throughout the pandemic of the past two years. In addition, Saint Paul is able to attract the top theologians in their fields to educate, mentor and inspire the next generation of ministers and community leaders. 
"My gifts are not large," Mead says, "but I give something each year. Something which when added to the modest gifts of others becomes substantial hope for the future. Our denomination was built on the gifts of the few to be magnified by God's movement for a future of meeting needs. Thanks be to God!"
Forging Meaningful Relationships
Mead reminds us that the friendships and connections enabled by our gifts form a web of faith serving ministries across the globe. "We stand on holy ground in our shared experiences of life within and outside of this ministry shaping lives and bringing grace into the broken world."
She recalls the many people who shared in her educational journey at Saint Paul. "It has been a decade since I graduated and I hold it as one of the greatest experiences of life to learn from amazing and gifted professors, caring staff and committed students to live a life set aside in ministry."
Among those shaping lives through sharing God's love are co-pastors Jack and Marilyn Gregory. The two were married in Kresge Chapel in 1971, while both were students at Saint Paul.
Marilyn was among the first women to earn a Master of Divinity degree, and her witness has helped to shape the preparation of women students for ministry. Jack's work led to the establishment of the Town and Country Chair in Town and Country Ministry in Kansas. Before their retirement, both served at numerous churches in Kansas for over 30 years.
"In addition to meeting and marrying at the seminary," the couple tells us, "Saint Paul shaped our faith and ministry by pushing us to integrate our beliefs with the practice of worship, pastoral care, Christian education, administration and social justice."
Addressing Spiritual Needs in a Changing World 
The Gregorys also point out how financial support advances Saint Paul's long-term commitment to social justice in the present. That commitment must be maintained and grounded in solid theological education. The school's Board of Trustees are committed to an inclusive faculty, administration and student body and must continue to connect with persons of color outside of Johnson County, Kansas and Oklahoma City. 
Our donors also help to meet the challenges confronting the church in a world facing change from multiple directions. "With fewer full time appointments and a denomination divided around the affirmation of LGBTQIA+ persons," the Gregorys observe, "Saint Paul must continue to find new ways to market theological education beyond students who are preparing to be pastors in the United Methodist Church and attract students who wish to study in the classroom and online."
In addition, Saint Paul must continue to build bridges with leadership of the Annual Conferences, many of whom are graduates of Saint Paul. The Gregorys note how the strong collaboration between the seminary and Annual Conference leaders benefits both the church and the seminary. As the Course of Study School continues to train many leaders, better collaboration between the seminary and the Board of Higher Education of the UMC will continue to benefit students, the seminary, and the settings in which they serve.
Responding to Challenging Times
The Gregorys recall that the cost of a seminary education is higher than when they attended in the early 1970s. "Our hope is that our gifts will lessen the financial burden for today's students."
Similar to every organization and household around the world, Saint Paul has been affected by increasing costs over the past few years. As a consequence, Simmons says, the seminary has increased its fundraising goal for the coming fiscal year to ensure that the cost of attendance does not increase. "Successfully attaining this goal will require us to reach more donors who want to support Saint Paul students. Knowing our Saint Paul community, I have no doubt that they will join us in helping our students."
Every gift advances Saint Paul's mission of preparing the next generation of clergy and lay leaders for careers in service to the church and their communities. It is that preparation that enable our alumni to provide creative ministry to those facing a variety of needs.
"I believe Saint Paul is an institution of higher learning grounded in the work of many generations to continue to be innovative and creative in bringing a world view to communities of faith," Mead says. "A place where resources are given for growth, and encouragement is found in dialogue and placements of learning."
As always, we are grateful for the ongoing support of our donors who make affordable seminary education possible. It is your gifts that aid us in tending the spiritual roots of tomorrow's faith leaders so that they may bring the healing fruit of the Gospel to those who are hurting. 
If you would like to continue to support Saint Paul in the coming year, it's easy to give online at any time. If you have questions or would like to discover more about Saint Paul School of Theology, call us at 913-253-5000 or visit us online.