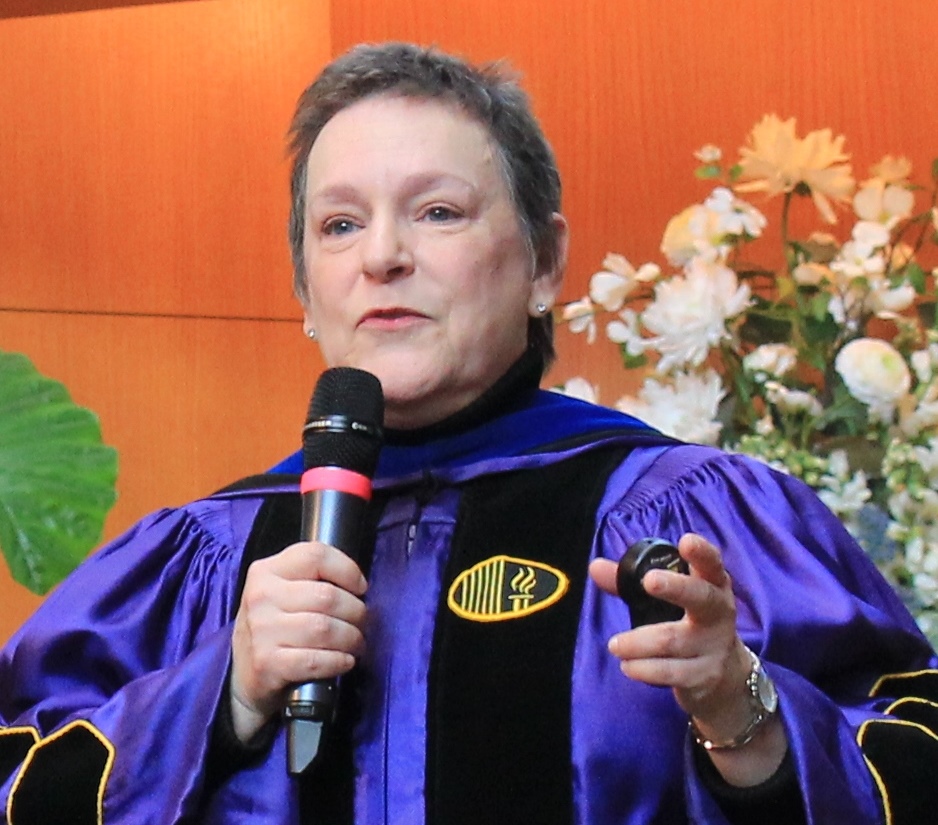 Dr. Nancy Howell to Serve as Acting President at Saint Paul
The Saint Paul Board of Trustees has named Dr. Nancy Howell as the Saint Paul School of Theology Acting President this spring. Her term will begin March 2, 2016 as Rev. H. Sharon Howell retires.
Nancy Howell brings multiple years of experience serving in administration. She led as Saint Paul Academic Dean from 1998-2004, Acting Vice President of Academic Affairs and Dean from 2009-2010, and Interim Vice President for Academic Affairs and Dean from 2010-2011. Dr. Howell has taught as Professor of Theology and Philosophy of Religion for twelve years and led the way with hybrid teaching, combining online and classroom instruction, since 2007. She holds the Oubri A. Poppele Chair in Health and Welfare Ministries.
Saint Paul Board Chair Twila Glenn said, "The Board is delighted that Nancy Howell will lead the seminary in this capacity during this time of transition. Dr. Howell is prepared and authorized to act as president of Saint Paul in every way."
The seminary is extraordinarily grateful for the Holy Conversations, intentional relationships, and promising future nurtured by President Rev. H. Sharon Howell. The Saint Paul community invites you to join us in praying for continued blessings and opportunities during this time of presidential transition.
                       
Dr. Nancy Howell (left) elected Acting President as Rev. H. Sharon Howell (right) retires from presidency. The Howells laugh explaining that they know of no family relations between them.