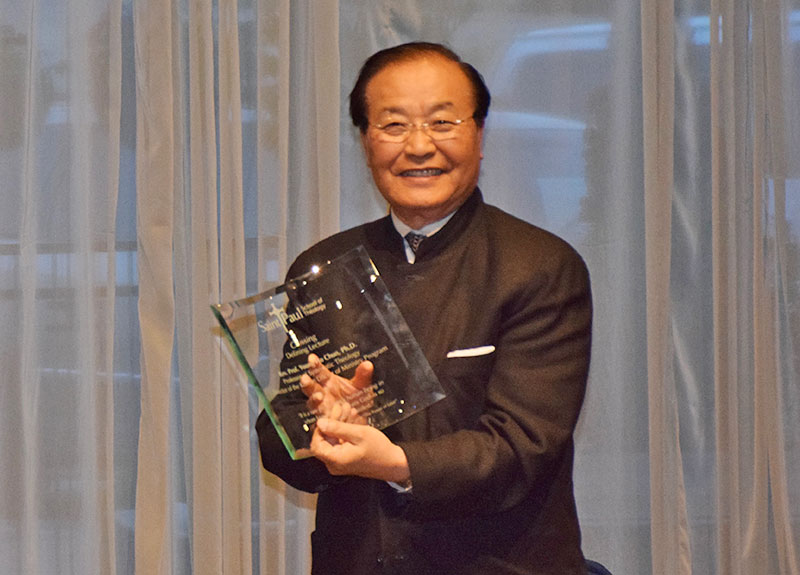 Dr. Young Ho Chun Announces Continued Service to Saint Paul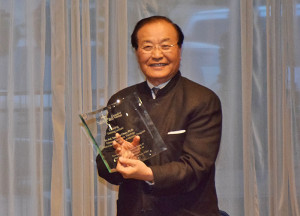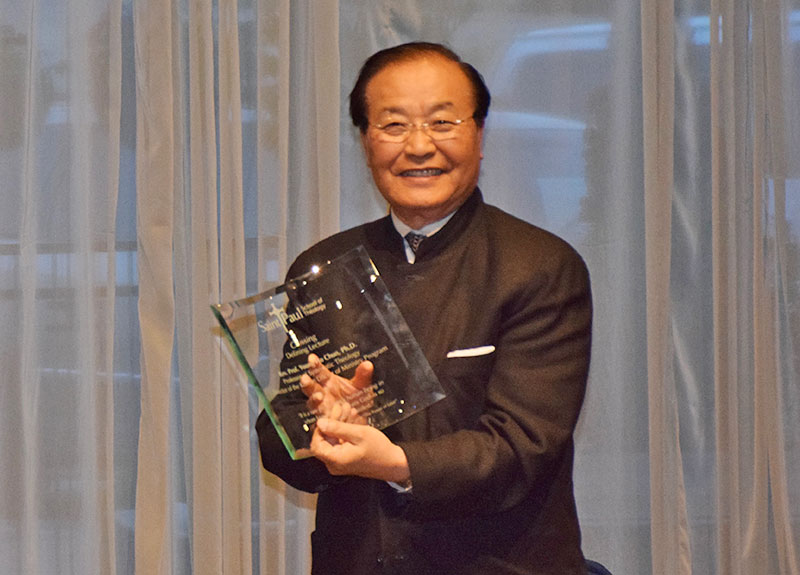 Saint Paul School of Theology Systematic Theology Professor Dr. Young Ho Chun, Ph.D. gave a defining lecture entitled "Crossing" this past May at a dinner honoring his thirty-two years of teaching at the seminary.
Dr. Chun is renowned world-wide for his study and work within academia and the church. Korean Bishop Rev. Dr. Kim Sundo, pastor of the largest Methodist Church in the world, was present at the event as well as administrators, professors, pastors, students, family and alums.
This summer Dr. Chun announced that he will share his expertise with the seminary in other ways. He will now serve as the Director of Asian Studies and the Korean Doctor of Ministry Program at the seminary. "We are very grateful for Dr. Chun's continuing relationship with Saint Paul," said Saint Paul President H. Sharon Howell.
The following video is 33 minutes long but definitely worth watching!