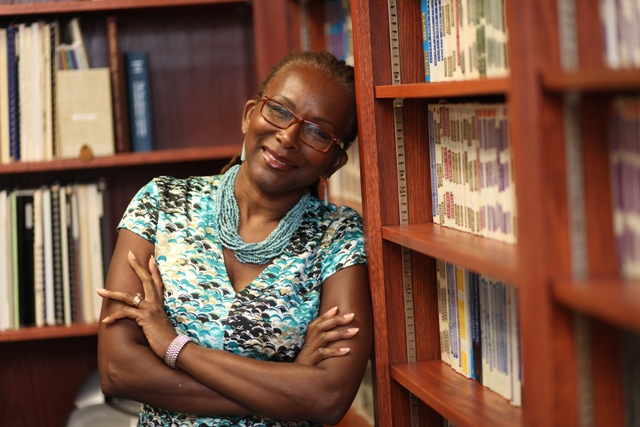 Dr. Sims Moves On From Saint Paul School of Theology
It is with mixed emotions that we announce that Dr. Angela Sims will be leaving Saint Paul School of Theology effective May 31, 2019. With new beginnings on her horizon, Dr. Sims will be joining Colgate Rochester Crozer Divinity School in Rochester, NY as President.
We are very appreciative of the work that Dr. Sims has contributed as both an administrator and as a faculty member for the seminary. While we will miss the leadership, vision and teachings she brought to Saint Paul, we are excited for her as she moves forward in her career. Rest assured that during this transitional period, our Executive Leadership and Institutional Advancement teams are ready and willing to handle any inquirers or donations that come along. 
On behalf of everyone at Saint Paul School of Theology, I wish Dr. Sims good luck in her future endeavors.
Rev. Neil B. Blair '80
President
"For surely I know the plans I have for you, says the Lord, plans for your welfare and not for harm, to give you a future with hope." – Jeremiah 29:11