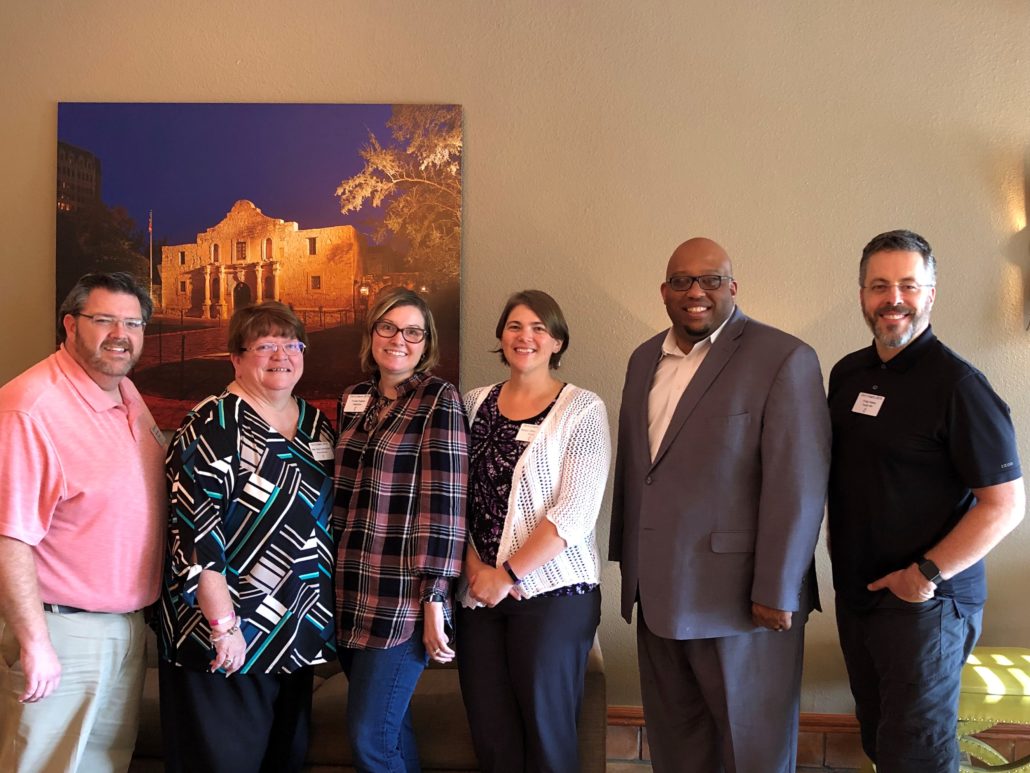 Alumni to Reconnect with Upcoming Virtual Class Reunions
Saint Paul School of Theology has always been about intentional relationships. It is central to our core and our teaching. Those relationships include our many treasured alumni. 
Saint Paul fosters community beyond graduation in many ways, including class reunions where alumni can share stories and stay up-to-date on what's new. 
While large, in-person gatherings remain on hold, alumni are invited to participate in our upcoming virtual class reunions this fall. The reunions are scheduled for multiple dates in September, October and November. Alumni can register for the reunions by class year.
"They will be very similar [to a traditional reunion] in the sense of reconnecting and being informed about the current state of Saint Paul," says Melissa Pearce, Director of Alumni and Partner Relationships. 
In addition, she says, "this format will showcase Saint Paul's technological abilities, our commitment to different delivery modes of coursework, and reflect life in a global pandemic."  
The goal of this year's reunion is about taking time to reconnect with those you journeyed with. It's also a time for remembering the community of Saint Paul that alums always speak of fondly. Participants will discover how the Seminary has changed and yet is still fostering the same sense of community and theological and spiritual shaping in 2020.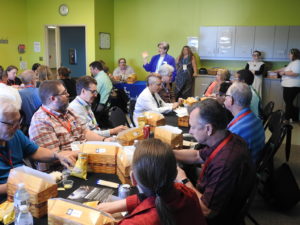 Pearce says alumni can look forward to catching up and hearing stories from classmates. Participants will be introduced to our new Vice President of Institutional Advancement and our Director of Admissions. There will be a brief update on the Seminary and a chance to dream about the future of theological education and ministry. Guests will also get to partake in some interactive, real-time survey fun. 
All reunions begin at 11 a.m. on the following dates, based on class year: 
| | |
| --- | --- |
| Wednesday, September 16 | 1990 |
| Thursday, September 17 | 1991 |
| Friday, September 18 | 1992 |
| Wednesday, September 23 | 1993 |
| Wednesday, October 7 | 1994 |
| Thursday, October 8 | 1995 |
| Friday, October 9 | 1996 |
| Wednesday, October 14 | 1997 |
| Thursday, October 15 | 1998 |
| Friday, October 16 | 1999 |
| Wednesday, October 21 | 2000 |
| Thursday, October 22 | 2001-2002 |
| Friday, October 23 | 2003 |
| Wednesday, October 28 | 2004-2005 |
| Thursday, October 29 | 2006 |
| Friday, October 30 | 2007 |
| Wednesday, November 4 | 2008 |
| Thursday, November 5 | 2009 |
| Friday, November 6 | 2010 |
| Wednesday, November 11 | 2011 |
| Thursday, November 12 | 2012 |
| Friday, November 13 | 2013 |
| Wednesday, November 18 | 2014 |
| Thursday, November 19 | 2015 |
In addition to reunions, Pearce shares a number of ways for alumni to stay involved in the Saint Paul experience, no matter where you live:
First, simply share your story with us! Let us know about all of the amazing things our alumni our doing.  

Attend our events. Alumni are welcome to attend lectures, webinars, reunions and more. Check to see if we are at events or conferences near you and stop by our tables and say hello.  

Know what is happening at Saint Paul. Attend Board meetings and ask questions. Subscribe to and read the newsletter and engage in our social media. We're on Facebook, Twitter, and Instagram (@spst1958).

Share your talents. Write a devotional or send us a video devotional. Offer to lead a guided mediation for our community. Share your blogs and vlogs.  

Speak to your place of ministry about us. Help people know where you were shaped.

RECRUIT. In ministry settings, alumni come across those feeling the nudge or call to be in ministry. You can help with their discernment! Share with them your own experience at Saint Paul and make them aware of our degrees. Connect them with Shannon Hancock, our Director of Admissions and Communications, at

admiss@spst.edu

.    

Become Saint Paul Ambassadors. Receive continuous updates about Saint Paul and represent us at events.

Give financially to scholarships and help others become alumni.
While many alumni remain connected through their ministry settings, this depends on many things like location and denominational affiliations. Saint Paul is devoted to providing intentional times for former students to stay in touch across geographic settings and other boundaries. It's also why we love hearing and sharing alumni stories through our newsletter and social media pages. That enables us to be a hub for reconnecting and staying connected across time and distance. 
We look forward to reconnecting with all of our alums at this fall's virtual reunions. When you register, you will receive a link to the event.
If you have questions, please contact Dr. Melissa Pearce, Director of Alumni and Partner Relationships, at alumrelations@spst.edu or Tiana Gatewood, Director of Events and Public Relations, at tiana.gatewood@spst.edu.