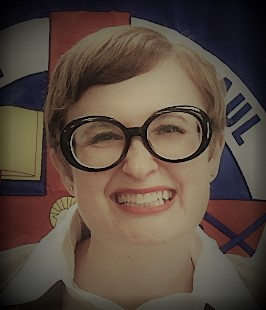 A Familiar Face Joins the Saint Paul Faculty
Saint Paul School of Theology is excited to announce that beginning July 1, 2019, Rev. Dr. Casey Sigmon will be joining the cast of seminary faculty full-time as Assistant Professor of Preaching and Worship and Director of Contextual Education.
Rev. Dr. Sigmon first taught at Saint Paul in 2016 while completing her Ph.D. at Vanderbilt University. In addition to teaching, she has also served as Chapel Coordinator on the Kansas Campus.
We are eager to see the implementation of her new ideas for the preaching, worship and contextual education courses and look forward to her contributions to the mission of the seminary. We congratulate Rev. Dr. Casey Sigmon on her promotion and welcome her to her new role!