Thank you for your gifts and support for Saint Paul School of Theology!
Every gift you make to Saint Paul makes a difference and creates opportunities for graduate students pursuing excellence in theological or religious studies to receive the finest education available while experiencing the practice of ministry.  All donors are considered members of the Saint Paul Community.
We invite you to read our Donor Bill of Rights (PDF) which demonstrates our commitment to you.
Your gifts insure that our students may graduate with zero seminary debt so that they may be free to serve the local church or other organization without the burden of educational debt weighing them down.
If you have any questions or need any help, please contact David Sisney at (913) 253-5080 or david.sisney@spst.edu.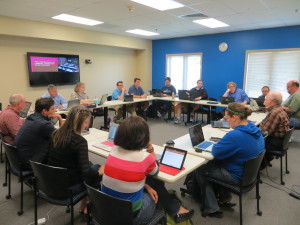 Saint Paul Seminary Fund
The Seminary fund allocates money to the most critical daily needs of the school which allows us to deploy key initiatives to more effectively serve our students.  These gifts may be designated as unrestricted or restricted to a specific area.
General Scholarship Fund
One hundred percent (100%) of the annual scholarship fund goes directly towards providing financial aid for the many outstanding and exceptional students here at Saint Paul.  Open this document to review the current complete scholarship policy at Saint Paul which includes Named and Restricted Scholarships in addition to the General Scholarship.