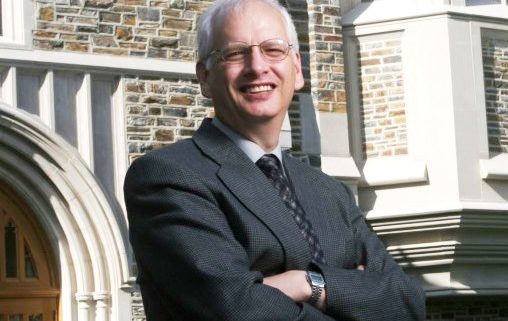 The Saint Paul School of Theology Evangelical Society Lecture on April 18, 2018 at 11:00 a.m. will be given by Dr. Randy L. Maddox, William Kellon Quick Professor of Wesleyan and Methodist Studies, Duke Divinity School. The lecture will be held at the seminary's Leawood, Kansas campus at the Church of the Resurrection in Building C/Room 41.
The lecture is free and open to the public.
Planning to attend? Let us know.

Dr. Randy Maddox Bio
Dr. Maddox's scholarly interests focus on the theology of John and Charles Wesley and theological developments in the later Methodist/Wesleyan tradition. In addition to numerous articles he is author of Responsible Grace: John Wesley's Practical Theology, a contributor to Wesley and the Quadrilateral, and editor of Aldersgate Reconsidered, Rethinking Wesley's Theology for Contemporary Methodism, The Cambridge Companion to John Wesley, and Volume 12 of The Bicentennial Edition of the Works of John Wesley. He serves as general editor of the Wesley Works Editorial Project, and heads a project that makes available all of the verse of Charles Wesley online at the website for the Center for Studies in the Wesleyan Tradition at Duke Divinity School.
Maddox is currently the institute secretary of the Oxford Institute of Methodist Theological Studies. He served previously as president of the Wesleyan Theological Society, co-chair of the Wesley Studies Group of the American Academy of Religion, and general editor of the Kingswood Books Imprint of Abingdon Press.
Randy L. Maddox is an ordained elder in the Dakotas Conference of The United Methodist Church, and has served as a theological consultant to the Council of Bishops on several projects.