Upcoming Events
Events List Navigation
April 2017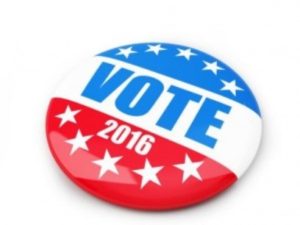 Speakers Cornell Belcher and Neera Tanden will each speak as part of the Cleaver Lecture in Religion and Public Life program sponsored by Saint Paul School of Theology. Their talks will be an election reflection.
Cornell Belcher is President of brilliant corners Research & Strategies and is one of the premier strategists in national progressive politics as well as in the rebranding of corporate America. He is also a former political contributor to CNN, having provided political analysis to them for six years. Cornell served as Pollster for the Democratic National Committee (DNC) under Chairman Howard Dean making him the first minority to lead in that role for either national Party. He also served on the polling team for both Obama presidential campaigns. Over the years, Cornell has worked with both Senate and House Democrats as Senior Political Advisor to the Democratic Senatorial Campaign Committee (DSCC) in the 2002 cycle and Special Projects Director for the Democratic Congressional Campaign Committee (DCCC) in the 2000 cycle. And Cornell served as Women VOTE! Coordinator for EMILY's List in the 1998 cycle, helping to put together communication and GOTV operations targeting women voters all over the country.
Belcher is an experienced hand at campaign politics and has years of expertise in quantitative and qualitative research, message development, and product and behavioral insight. Founding brilliant corners in 2001, he is considered the vanguard for demographic trends among the emerging younger and browner America. Both the political and corporate world seek his counsel to decipher emerging trends and to develop communication strategies for reaching this coalition redefining the American marketplace. In 2008 and 2012, youth and minority voters over-indexed and changed the face of the electorate helping not only President Obama, but progressive candidates and issues up and down the ballot; indeed in 2012 African American voter turnout surpassed that of whites for the first time in history. Both historic watershed moments that greatly depended on Cornell's nonconformist contributing work.
As the pollster for the Democratic National Committee under the pioneering Chairmanship of Governor Howard Dean, he was able to ignore beltway criticisms and take the national Party's research into previously unchartered directions, exploring how best to challenge Republicans' strengths among voters in supposedly untouchable "red states," particularly "faith" or "values first" voters. Cornell's research helped rebrand and reposition the Democratic Party to better compete for voters in areas previously thought to be lost to Democrats. Under Governor Dean's leadership, Cornell helped to construct a savvy framework for the visionary 50 State Strategy that expanded the Democratic footprint on the electoral map and ultimately produced a Democratic realignment. Asked about Cornell's role, Governor Dean was quoted in the Washington Post as saying that the research conducted by brilliant corners for the DNC was "the best poll seen in ten years."
Cornell has built brilliant corners into an established brand that organizations and companies seek out daily for its unique perspective and creative approach. Additionally, Belcher was recognized for his stellar contribution to the field as one of the pollsters of the year by the Association of Political and Public Affairs Professionals (APPC). Twice Cornell has been named to The Root 100, a list of the top 100 African American achievers and influencers in the country. He has been featured in a variety of media, including The New York Times, The Washington Post, The Wall Street Journal, Black Enterprise, The Root, The Atlantic, POLITICO, CNN, The Russ Parr Show, Anderson Cooper 360, BET, The Situation Room with Wolf Blitzer, Melissa Harris-Perry, and BBC. He also serves on George Washington University's National Council for Media and Public Affairs.
Neera Tanden is the President of the Center for American Progress and Counselor to the Center for American Progress Action Fund. Tanden has served in both the Obama and Clinton administrations, as well as presidential campaigns and think tanks. Most recently, Tanden served as the Chief Operating Officer for the Center, overseeing strategic planning, operations, and fundraising.
Tanden previously served as senior advisor for health reform at the Department of Health and Human Services, advising Secretary Kathleen Sebelius and working on President Barack Obama's health reform team in the White House. In that role, she developed policies around reform and worked with Congress and stakeholders on particular provisions of the legislation.
Prior to that, Tanden was the director of domestic policy for the Obama-Biden presidential campaign, where she managed all domestic policy proposals. Tanden also served as policy director for the Hillary Clinton presidential campaign, where she directed all policy work, ranging from domestic policy to the economy to foreign affairs, and managed day-to-day policy announcements. In that role, she also oversaw the debate preparation process for then-Sen. Clinton (D-NY).
Before the presidential campaign, Tanden was Senior Vice President for Academic Affairs at CAP. Prior to that, she was one of the first senior staff members at the Center, joining as Senior Vice President for Domestic Policy when CAP first opened its doors. In between, Tanden was legislative director for Sen. Clinton, where she oversaw all policy and legislation in the Senate office. In 2000, she was Hillary Clinton's deputy campaign manager and issues director for her Senate campaign in New York. Tanden also served as associate director for domestic policy in the Clinton White House and senior policy advisor to the first lady.
Tanden has appeared on NBC's "Meet the Press," ABC's "This Week," CBS's "Face the Nation," "PBS NewsHour," MSNBC, CNN, and Fox. She was named one of the "Most Influential Women in Washington" by National Journal and received the India Abroad Publisher's Award for Excellence in 2011. Tanden was recently recognized as one of Fortune magazine's "Most Powerful Women in Politics." She received her bachelor of science from UCLA and her law degree from Yale Law School.
Find out more »
May 2017
July 2017
+ Export Events