The stories of Saint Paul students and alums are amazing and filled with HOPE! When we connect through story, it touches us deeply and engages our hearts and our souls.  Lora Stiles is a 3rd year seminarian student at the Saint Paul OCU campus.  Her story invites us to think about how we as Christians and disciples of Jesus Christ are called to live our lives in mission every day.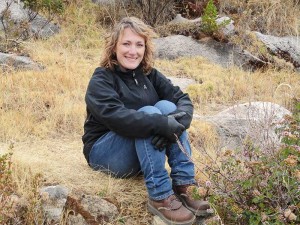 As a little girl, Lora dreamed of what it might be like to be a missionary in Africa or some far off distant land. In her mind's eye, she had created the perfect image of what was involved in being a missionary. Lora's grandmother was her spiritual mentor and the only person in her life that made going to church a priority.  It was this connection, among other life circumstances, that would ultimately help shape and form her call to ministry.
After college, Lora became a school teacher and began to see that educating children is like a missionary calling – her classroom was her mission field.
Lora was led to study at Saint Paul. It has been the classroom learning, and close relationships with other students, that have helped Lora pastor two rural churches in Oklahoma while in seminary. Both congregations, 20 minutes apart, are small with aging populations. Lora has begun to help the two churches connect and work together. As new relationships are forged and community formed – both churches have experienced a resurgence of hope.
Pastor Lora reflects that "the more the communities come together, the more that strangers become friends and community is formed."
Whether it's adopting local needy families, organizing community fellowship dinners, or challenging the community to "Get out of the house" in community service – Lora has redefined her mission field. She's a powerful witness to Christ's model of reaching out to those around us.
Lora also has had the chance to live out her childhood dream of serving in foreign lands as a missionary.
Working with the Oklahoma Annual Conference and using her gifts of teaching, she's made several trips to Bolivia to help build a church in Achacachi. She returns every year to continue to build the Church and the surrounding communities.
Placed directly in front of a military base, the church was formed as a beacon of peace and reconciliation in the midst of conflict and turmoil.  This presence has helped quiet the riots and unrest of the civil rights movement of the people living there.
Their work has inspired the military to clean up the water supply and the entire area around the church. The witness of the church members also led the community and the military to work toward peace and reconciliation.
While in Bolivia, Lora worked with local pastors, who bring cultural awareness to the planning, to create and write an entire year's Sunday school curriculum which focuses on scripture, prayer and games. A complete student curriculum and a teacher's manual were created for every Methodist Church in Bolivia.
Lora's life is an amazing testimony to the journey of faith, mission, and ultimately a call to ministry.  Lora experiences community every place she lives and serves.  God's love and grace have given her the strength to work among rural communities, global communities and the community of Saint Paul.  Lora's mantra of making a "mission field of daily life" is a message for us all as we walk the journey of life in the name of Jesus Christ.
http://www.spst.edu/wp-content/uploads/2015/05/Lora-Stiles-PhotoWeb.jpg
600
800
Saint Paul School of Theology
/wp-content/uploads/2014/11/SaintPaulLogoWhitePadded.png
Saint Paul School of Theology
2015-06-04 12:43:20
2015-06-10 15:48:14
Lora Stiles – Making a Difference From Oklahoma to Bolivia