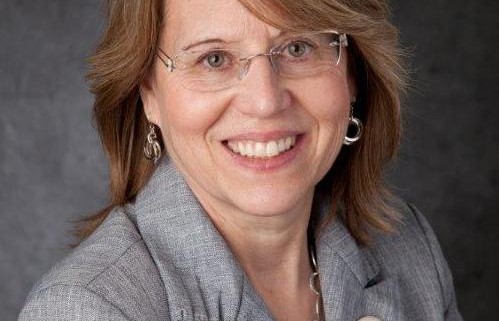 Dr. Elaine Robinson has chosen to return to the classroom at Saint Paul at OCU teaching Methodist Studies and Christian Theology beginning October 2016. This follows eight years of service as an academic administrator and dean for Saint Paul School of Theology.
Among Dr. Robinson's many accomplishments at Saint Paul School of Theology are collaborations with Oklahoma City University, the Oklahoma Indian Missionary Conference, and the United Methodist Oklahoma Conference leading to the establishment of new programs and resources. Of special note is her leadership in securing more than $250,000 in grants for the Native American Ministries Program including one from the Henry Luce Foundation for a Native American visiting professor. Seven classes of Master of Divinity students have graduated from Saint Paul at OCU during her tenure and now serve as leaders in their communities. The Seminary Lite program now supports the Oklahoma Conference in providing deeper theological grounding for laity in Oklahoma.
The most recent collaboration for Saint Paul School of Theology at Oklahoma City University is an educational partnership with the United Methodist Office of Deaconess and Home Missioner. Dr. Robinson will continue to serve as Dean for the educational requirements, and liaison for Saint Paul's Native American Ministries Program. She will serve on the World Methodist Council through 2021 and as a member of the Editorial Board for New Room Books of GBHEM.
Dr. Elaine Robinson was instrumental in developing educational partnerships with Kansas Wesleyan University and Oklahoma City University to establish 3 plus 3 programs. Under this arrangement, students will condense the four-year course of study for the Christian Ministry major into three years, followed by the completion of the three-year Master of Divinity degree at Saint Paul School of Theology. "By condensing the time required to complete both degrees, the joint program provides a cost savings, which should open the door for many people to answer the call," said KWU President Matt Thompson.
Dr. Robinson has been honored by the faculty, staff, and administration for her work. "We, as a seminary community, are very thankful for Dr. Elaine Robinson's leadership," said Dr. Nancy Howell, Saint Paul Executive Vice President. "We have benefitted from the leadership of Elaine Robinson as VPAAD and as Academic Dean in Oklahoma. The way we teach and learn, the way we hold ourselves accountable, the places we meet, and the way we are creative and unique as a seminary are largely due to her extraordinary effort on our behalf."
http://www.spst.edu/wp-content/uploads/2015/01/Robinson-Elaine-2013.jpg
637
499
Saint Paul School of Theology
/wp-content/uploads/2014/11/SaintPaulLogoWhitePadded.png
Saint Paul School of Theology
2016-10-20 16:03:32
2016-10-24 16:14:31
Dr. Elaine Robinson Honored for Administrative Leadership at Saint Paul