Doctor of Ministry in
Prophetic Witness and Service

Saint Paul School of Theology and The Academy for Spiritual Formation are partnering to offer a Doctor of Ministry (DMin) in Prophetic Witness and Service with an emphasis in Spiritual Formation beginning Fall 2017. This is the first time a seminary has worked with The Academy for Spiritual Formation, a ministry of The Upper Room, to co-develop an advanced degree.
The new Doctor of Ministry degree weaves together the spiritual renewal and grounding of the Two-Year Academy for Spiritual Formation with Saint Paul coursework, peer learning and faculty engagement. The goal is to maintain focus on pastoral leaders' spiritual formation—both for their own lives and for their ministry in the church and the world. Through study, experiential formation within disciplined community, and a final praxis thesis, DMin students will be able to align a deeper sense of God's presence in their own lives with their work in ministry.
DMin students will complete 30 credit hours over three years. Saint Paul coursework will run concurrently with the Two-Year Academy through online and video-linked courses offered at both Kansas City and Oklahoma City campuses.
Through the first two years of the program, students will participate in The Academy for Spiritual Formation's rhythm of study, silence, worship, and small group formation. The third year of study will focus on the Doctor of Ministry student's praxis thesis. The 2017 cohort will be enrolled in the Two-Year Academy being held near Philadelphia at the Malvern Retreat House starting July 23, 2017.
Ecumenical in scope, the program is open to those who have applied and been admitted to the Two-Year Academy http://academy.upperroom.org/events/25, have also completed a Master of Divinity, Master in Philosophy, or Master in Religion degree, and who successfully complete the Saint Paul admissions process.
Admission Requirements
Completion of Masters of Divinity degree or equivalent from ATS accredited school with at least a B average
Three years of ministry experience after master's degree
Active engagement in ministry setting
Acceptance into Two Year Academy for Spiritual Formation
Application deadline May 15, 2017.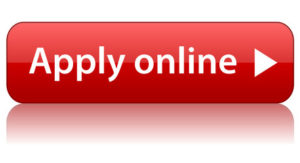 For additional information:
Dr. Amy Oden
Professor of Early Church History and Spirituality
amy.oden@spst.edu.