We are one seminary with two innovative, vibrant collaborations that make up our two campus locations.
Visit Saint Paul at Church of the Resurrection in Leawood, Kansas, a Kansas City suburb, or Saint Paul at Oklahoma City University in Oklahoma City, Oklahoma .
Please use the form below to schedule a campus visit!
On a campus visit you will be able to:
Tour the campus
Visit with faculty and students
Experience community worship
Learn about Contextual Education/Ministry Settings
Ask questions
Find out about financial assistance resources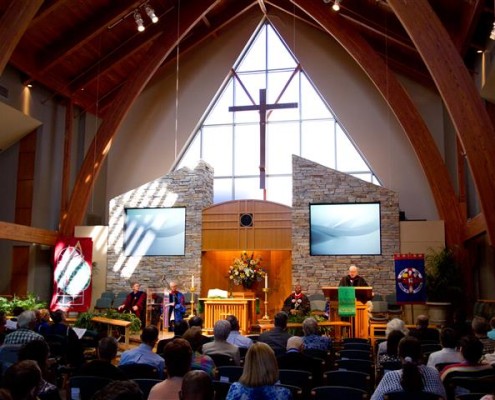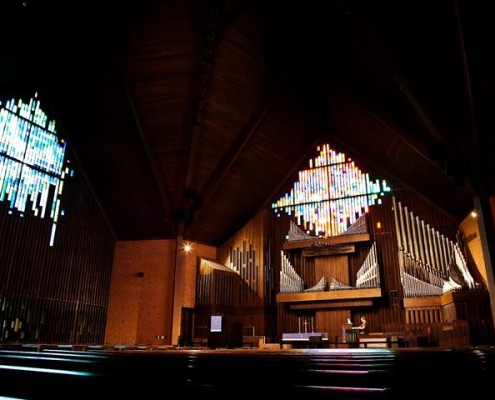 KANSAS CITY AREA CAMPUS
Saint Paul School of Theology and the United Methodist Church of the Resurrection recently formed a groundbreaking educational collaboration. Students are enriched by their experience with the capacities and varied ministries present on the church campus. The collaboration provides new opportunities for laity, seminary students and clergy.
Saint Paul was founded in 1958 to prepare leaders for the church. The mission continues as we are committed to the formation of people for innovative, creative ministry through rigorous academic life; the exploration of Scripture, tradition, and ministry practices; and diverse, contextual experience.
To learn more about all of the great things going on in Kansas City, check out VisitKC.
OKLAHOMA CITY CAMPUS
The Oklahoma City campus with its partnership with Oklahoma City University, the Oklahoma United Methodist Conference and the Oklahoma United Methodist Indian Missionary Conference offers unique opportunities in Native American ministries and restorative justice/prison ministries.
Since 2008, Saint Paul at Oklahoma City University  has been preparing leaders for ministries that meet the needs of today's churches and society. Students enjoy access to all the resources of a vibrant university, as well as the hospitality and support of a close-knit seminary community. Saint Paul at OCU is a seminary for a new world of ministry.
To learn about all of the great things going on in Oklahoma City, check out VisitOKC.
Want to schedule a personal tour of either campus?
Call us today at (913) 253-5042 or fill out the form below and a member of our Admissions Staff will get in touch with you.