Have you ever wondered what pastors learn while they are in seminary?
Do you have a longing to go deeper in the study of our Christian faith?
Do you understand what God desires from you as a Christian in ministry?
Seminary Lite (OK) and Saint Paul Academy (KS & MO) are programs brought to you by Saint Paul School of Theology. These are non-degree classes for clergy and laity who would like to deepen their faith, better understand theology, and grow in ministry and leadership skills.  The programs provide a deeper knowledge base in subjects pertaining to Christian faith and life, while allowing you to sample the seminary experience.
There are a total of 6 courses which, when completed, lead to a Certificate in Lay Theology.
Those courses (taken in any order) are:
Introduction to Hebrew Bible
Introduction to New Testament
Introduction to Church History
Introduction to Christian Theology
Introduction to Worship
United Methodist History (Polity/History/Doctrine)
What to Expect:
Courses are taught by Saint Paul School of Theology faculty
Participants are able to engage at their own pace
Look at descriptions for offered courses because there may or may not be suggested readings to do prior to the actual class
Please bring pen and paper if you'd like to take notes
---
Saint Paul Academy – Kansas & Missouri
Theological Education for Laity
---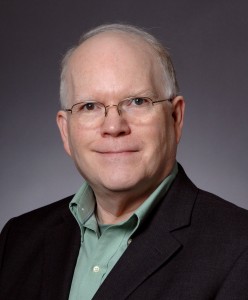 November 10 / November 17
6:30-8:30 pm
Church of the Resurrection
13720 Roe Ave.
Leawood, KS 66211
Room: C041
Introduction to Christian Worship
The most important activity of a church is worshipping God. But what is it that we are doing when we worship? Come explore the reasons we worship and why worship takes the shape that it does. As we do, we'll more fully come to know Who it is that we worship, and who we are called to be in response.
Henry H. Knight III (Hal) is the Donald and Pearl Wright Professor of Wesleyan Studies at Saint Paul School of Theology. He became a Christian while serving in the U. S. Air Force through reading the New Testament. He experienced a call to ministry and became ordained through the North Georgia Conference of the United Methodist Church. After pastoring two churches as a student and one full time he entered graduate school and earned a doctorate in Theological Studies. He currently teaches in the areas of Wesleyan Studies, contemporary theology, worship, and evangelism. He is the author, co-author or editor of nine books and is past President of the Wesleyan Theological Society and a member of the Society for Pentecostal Studies.
Registration Link:  http://www.uevent.com/registration?code=F9471ASEBT
---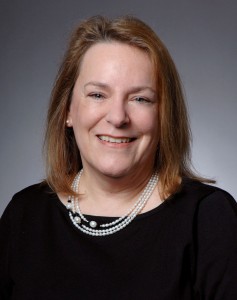 Introduction to Christian Theology
December 1 / December 8
6:30-8:30 pm
Church of the Resurrection
13720 Roe Ave.
Leawood, KS 66211
Room: C041
Theology is "talk about God" and critical reflection about the Christian faith and what we believe. Even more so, theology is a way of life—what we believe in our heads and hearts should be reflected in the ways we act. Theology involves wonder and wondering about faith-full questions, so the course will engage questions that deepen our understanding of and relationship to God.
Suggested Reading:  Exploring Theology by Elaine A. Robinson (Fortress Press, 2014)
Nancy R. Howell is Professor of Theology and Philosophy of Religion and Oubri A. Poppele Chair in Health and Welfare Ministries at Saint Paul School of Theology. Her upcoming courses at the seminary include Introduction to Systematic Theology and Introduction to Ministry. Her theological research and writing engage questions about how faithful Christian reflection can evoke a deeper relationship with God by embracing the wonder of God's creation.
Registration Link:  http://www.uevent.com/registration?code=F9471ASEBT
---
Seminary Lite in Oklahoma

Theological Education for Laity
Information on future sessions coming soon!
Scholarships available for Oklahoma Indian Missionary Conference Members Upon Request.
Make checks payable to:
Saint Paul School of Theology
Mail to:
Saint Paul at OCU
2501 North Blackwelder
Oklahoma City, OK 73106
Contact:
Rachel McClain
(405) 208-5757
OCUevent@spst.edu
You will receive an information packet with additional details upon registration.